The 23 Best Gifts For Skiers
Last Updated on August 12, 2023 by Molly Egan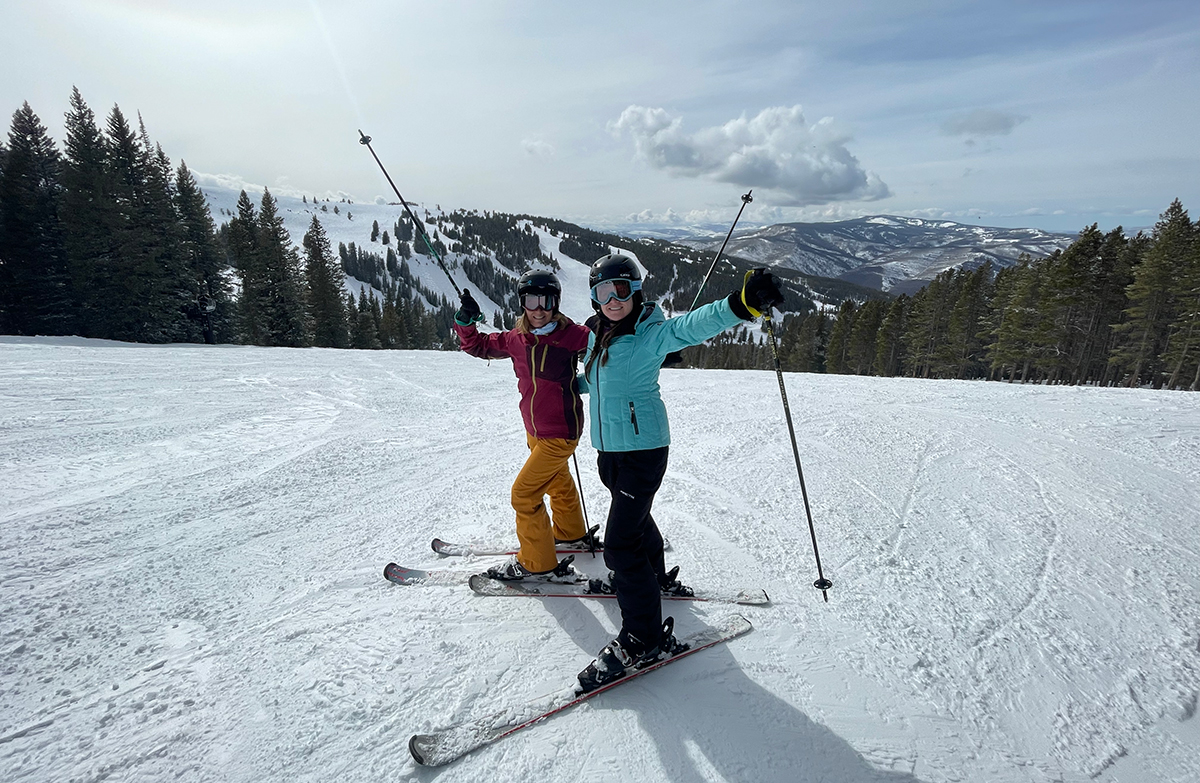 Are you looking for skier gifts or ideas for your ski and snowboard enthusiast? If you're counting down the days until the opening day of your favorite ski resort, or a friend has invited you to join the annual ski trip for a day on the slopes – this list is for you!
Whether you need ski gear or want the best gifts for skiers and snowboarders – keep reading! As a certified ski instructor and skiing 90 days a season – I'm an expert in snow sports and gifts for skiers.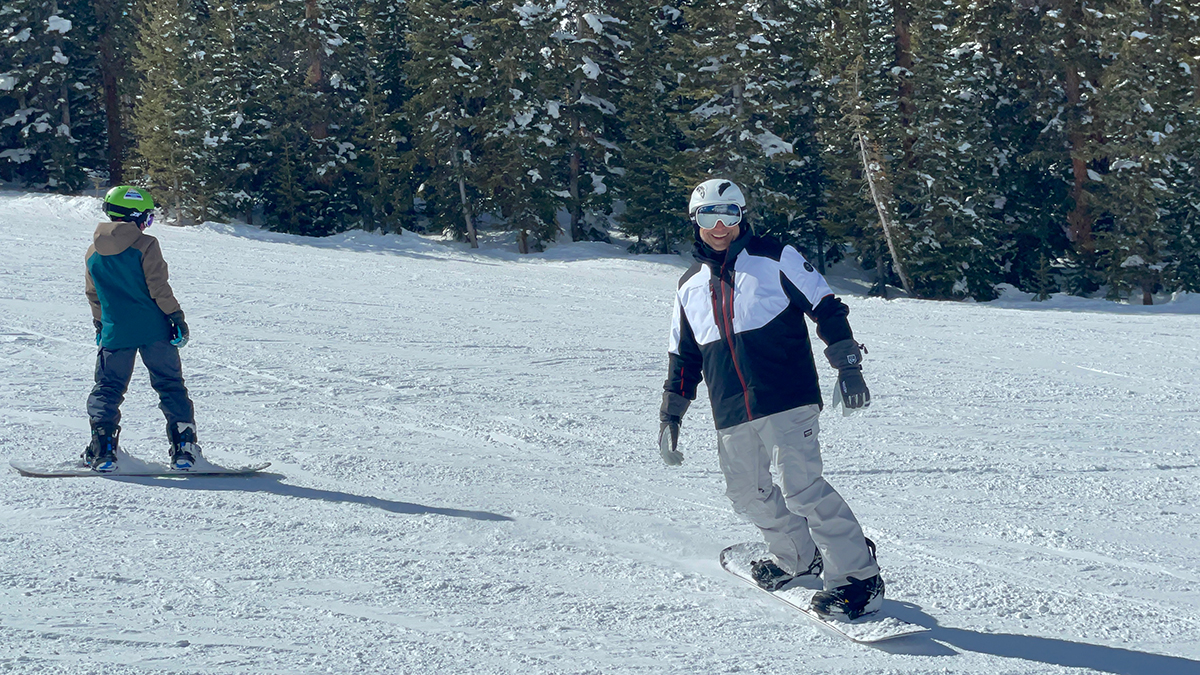 These gifts for skiers and snowboarders range in price. The key is comfort, fit, and staying warm and dry!
This list will focus on the best gifts for skiers. However, there are a lot of crossovers, so we'll highlight when gifts for skiers are also gifts for snowboarders.
If you are looking for ski gear that crosses over nicely to camping – i.e. neck warmers, base layers, and jackets – take a look at this best gift for campers.
Skip to the top questions and answers for finding the best gifts for skiers and snowboarders.
The 27 Best Ski Gifts for Skiers
Hand Warmers – HotHands – Inexpensive and Useful
Ski Helmet – Smith – Best Safety Gift
Heated socks – Snow Deer – Guaranteed to Be Loved!
Adventure Camera Insta 360 – Best Gift for Future Influencers
Boot and Glove Warmer – Most Unique
Foam Roller – Best Gift for Recuperating
Deep Tissue Massage Gun Theragun – Best Travel Massage Gun
Merino Wool Glove Liners – Smartwool
Reusable and Rechargeable Hand Warmers – Sustainable
Thermal Insulated Laptop and Tablet Case – Best Gift for Remote Worker
We're reader-supported. We may earn an affiliate commission when you buy through links on our site.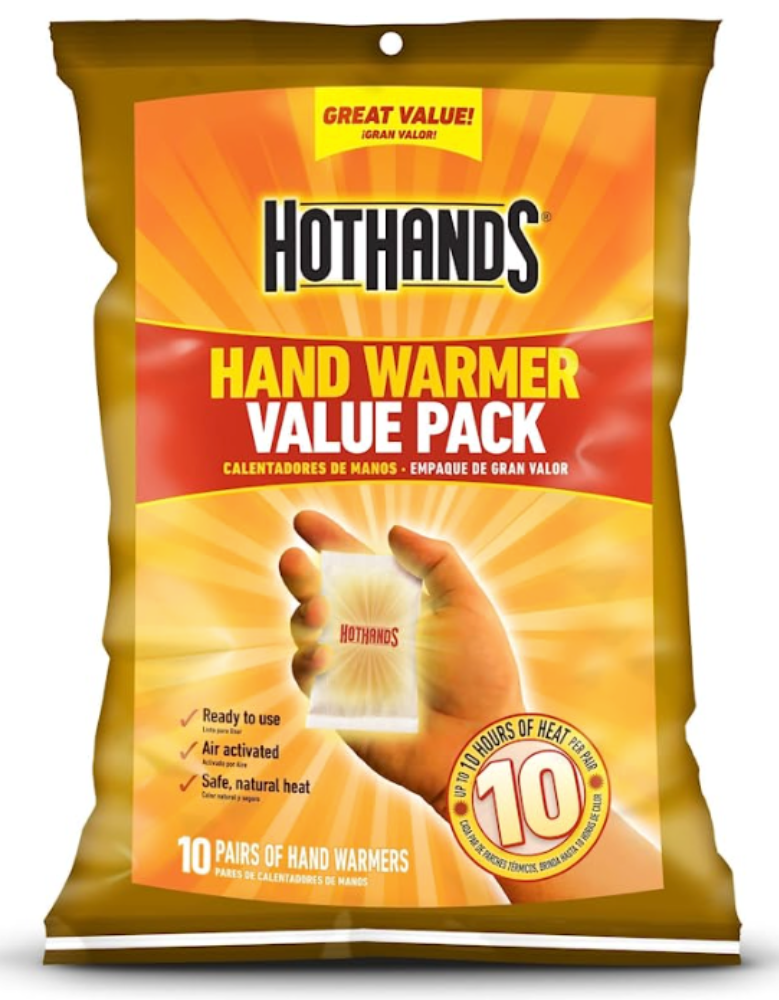 These air-activated heat packs are fantastic for cold winter skiing days and an inexpensive gift! Pop these into your glove and keep your hand warm on the slopes – especially if you have an inferior glove.
FEATURES:
long-lasting – 8+ hours
Shake to activate
Available for hands, feet, and body
Ready in 15-30 minutes
Cheaper than heated gloves
made in the USA
Many skiers and ski instructors and outdoor lovers swear by these to keep warm hands. A hand warmer is a great gift idea and stocking stuffer.
This gift is an excellent crossover to other winter sports gear and outdoor adventures like camping and hiking! Whether you prefer long days on the slopes or your first trip skiing, this is an excellent gift for skiers.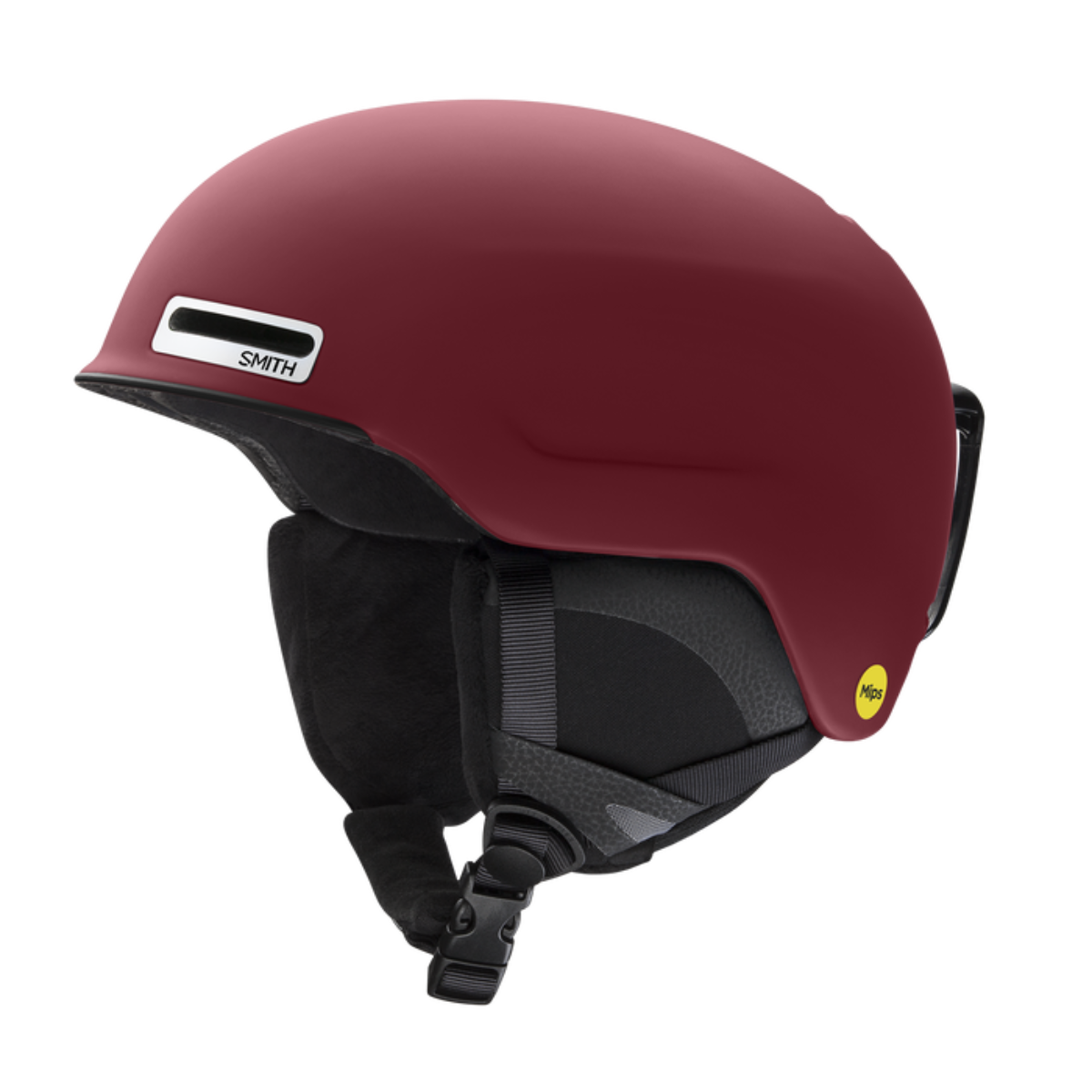 Smith is a go-to safety brand when it comes to helmets. This makes the list of the best gifts for any skier or snowboarder!
FEATURES:
MIPS brain protection system
Lightweight
Ear Pads compatible with audio chips
Removable goggle strap lock
9 air vents
I watched my mother take a spill last ski season and dent her helmet – protect yourself and those you love with MIPS technology – which reduces rotational forces caused by angled impacts. You'll love the climate control to adjust vents one-handed.
The AirEvac ventilation system helps keep your ski goggles fog-free! Also, make it easier to spot a crowded mountain and pick a color that's not black.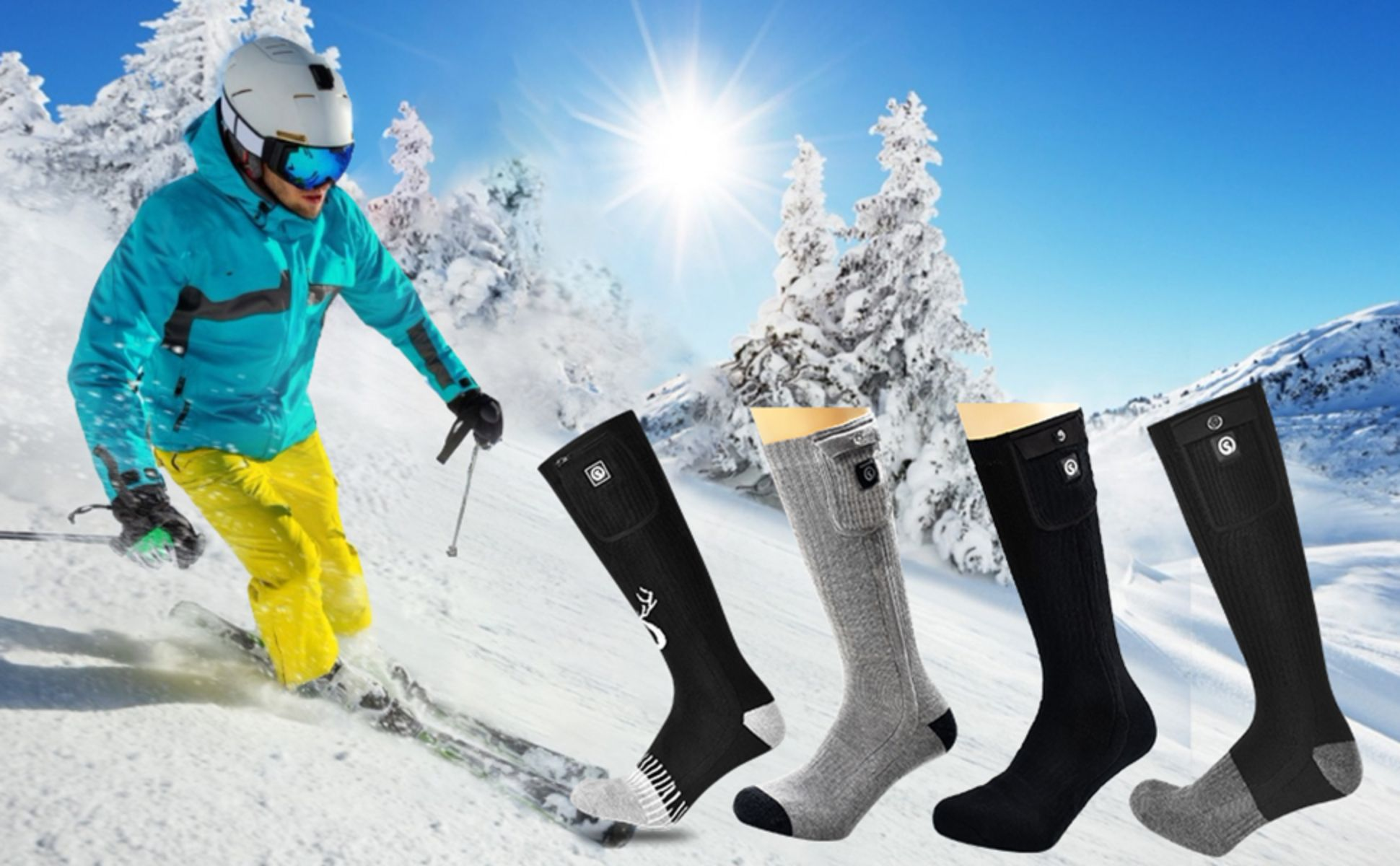 Keeping warm on the slopes is the ultimate luxury and makes all the difference. These heated merino wool ski socks are top quality for your feet. Whether you snowboard or ski – this will keep you warm and insulated. Get these before it sells out!
This is a must-have piece of clothing for any winter adventure or ski day—a crowd-pleasing stocking stuffer. Keeping your extremities and body temperature comfortable is critical in skiing.
FEATURES:
Prevents frostbite
Lithium rechargeable battery
Moisture wicking
1 year warranty
Unisex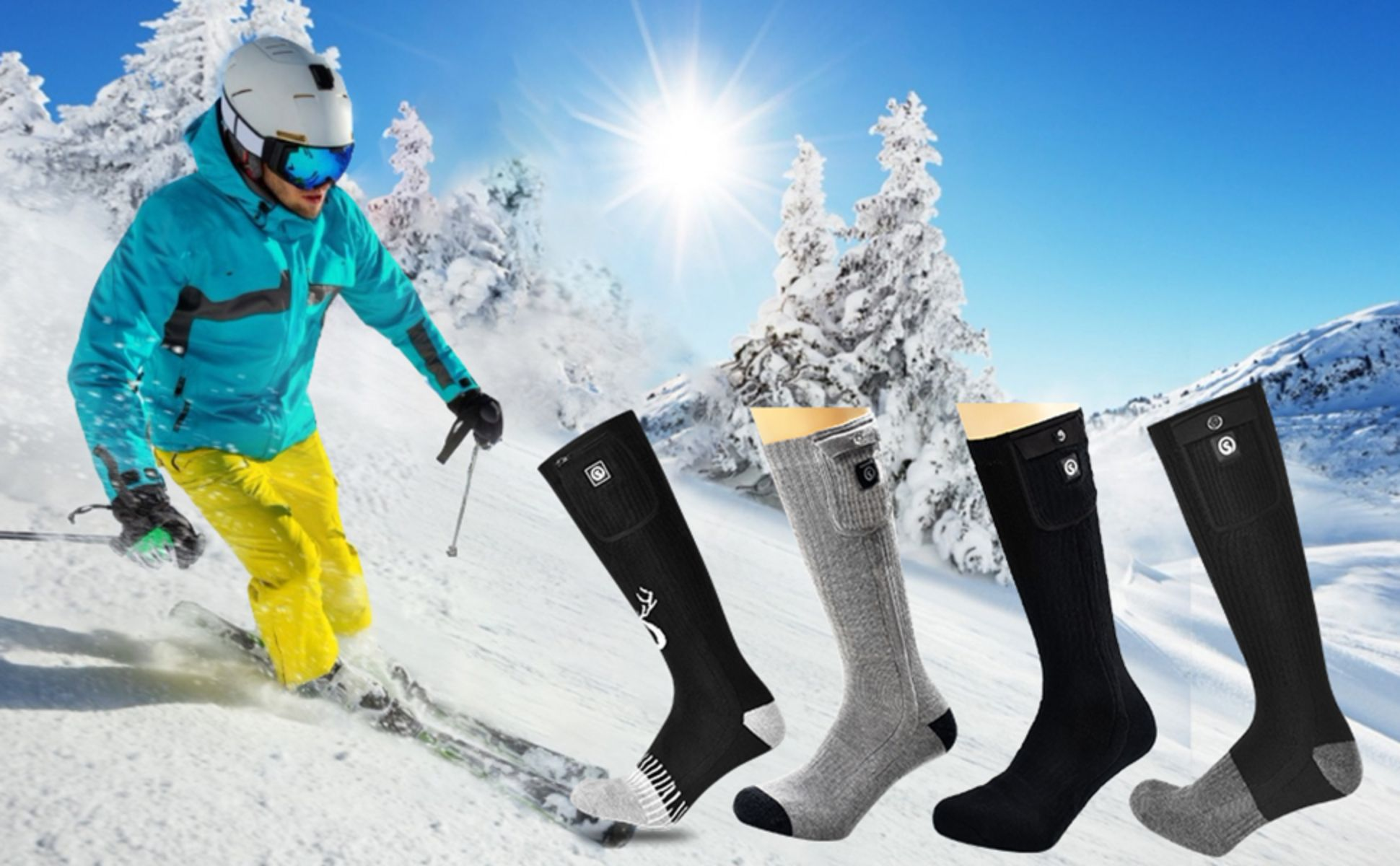 Whether you are an ametuer photographer or videographer this camera is easy to use and will wow you with what are abble to capture! Put it on your ski helment, wrist, chest or use a "selfie" stick to capture adenture 360 video.
Use the app to make videos, take action shots, and extract photos from videos. The screen on this version will help you see what you are capturing for the ultimate success!
These are the best overall attachments for exploring the 360 camera, and this is the best for wrist action – my personal favorite for ease while skiing.
FEATURES:
FlowState Stabilization
HDR video
1/2″ 48MP sensors & Timelapse
4K Lens
Improved wind noise reduction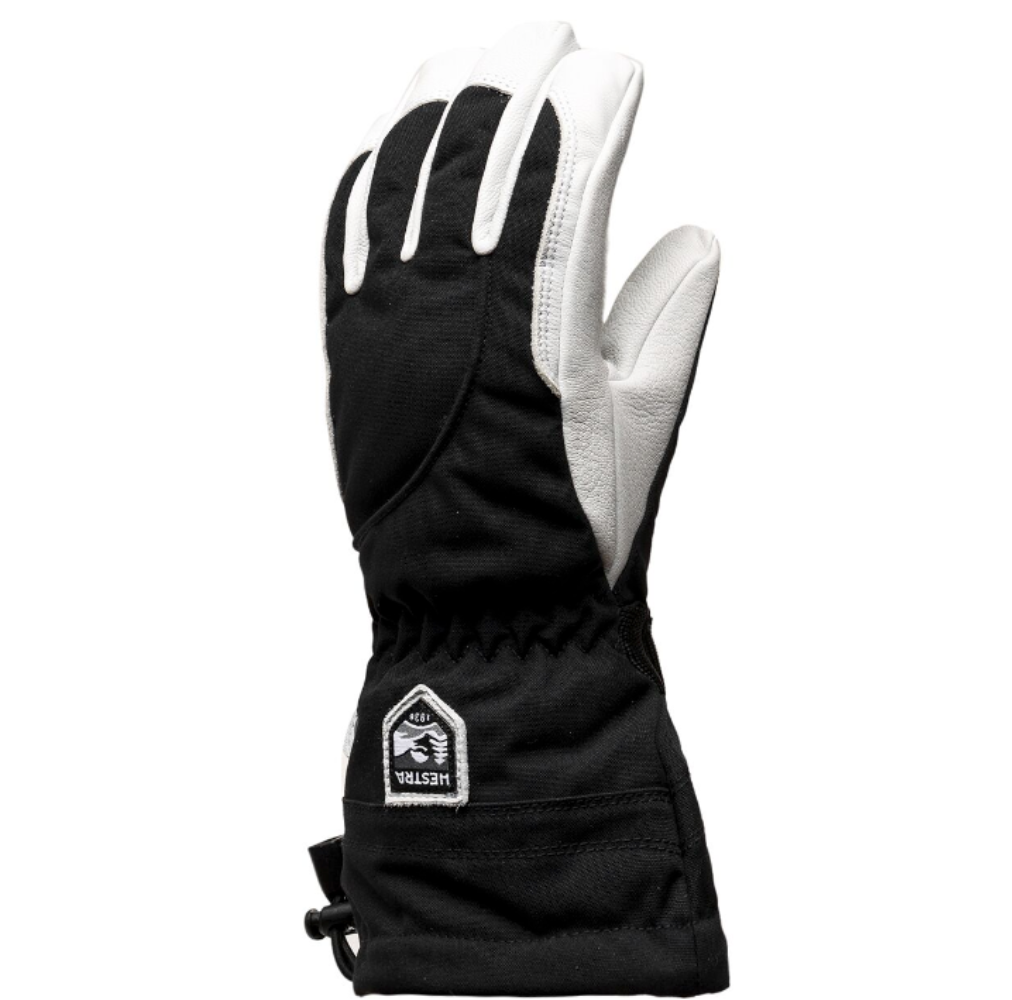 Hestra gloves are the best pair of gloves for skiers and the ultimate gift! They are the perfect gift for any outdoor enthusiast and Winter snow sports.
FEATURES:
3 -layer shell
Cowhide Leather
Drawcord cuff + elastic wrist
Carabiner
Lifetime warranty
This brand is top of the line for quality, warmth, life, design and functionality. Our second favorite style and pair of ski gloves is the "lobster claw" Heli 3-Finger Glove.
Best Down Vest – Cotopaxi Fuego
This down vest is a mid-layer or base layer – for skiing and other winter weather activities! We love the security of this internal zippered pocket.
We love this company and its products – Cotopaxi is one of the Best Sustainable Travel Companies!
FEATURES:
Zippered hand pockets
Packs into internal pocket
800-fill RDS certified
DWR finish nylon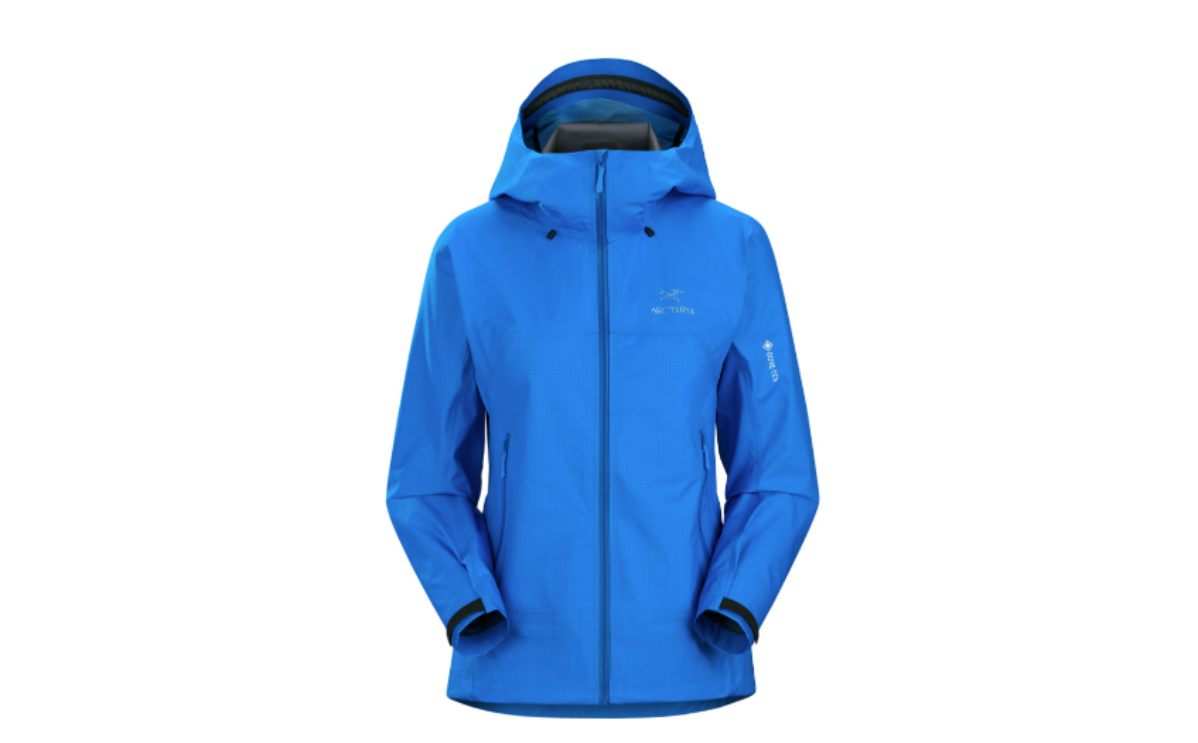 Signature features of this ultra-thin jacket – only 9 oz. – with a Liquid Crystal Polymer fabric (Hadron LCP), make it an ultimate abrasion resistance ski jacket. It will keep you warm and dry!
FEATURES:
Water-resistant Polymer
Lightweight
Durable
Gore-Tex
Stay warm no mater how many days on the slopes! Around the world this jacket will keep you warm! Men's Beta Insulated jacket.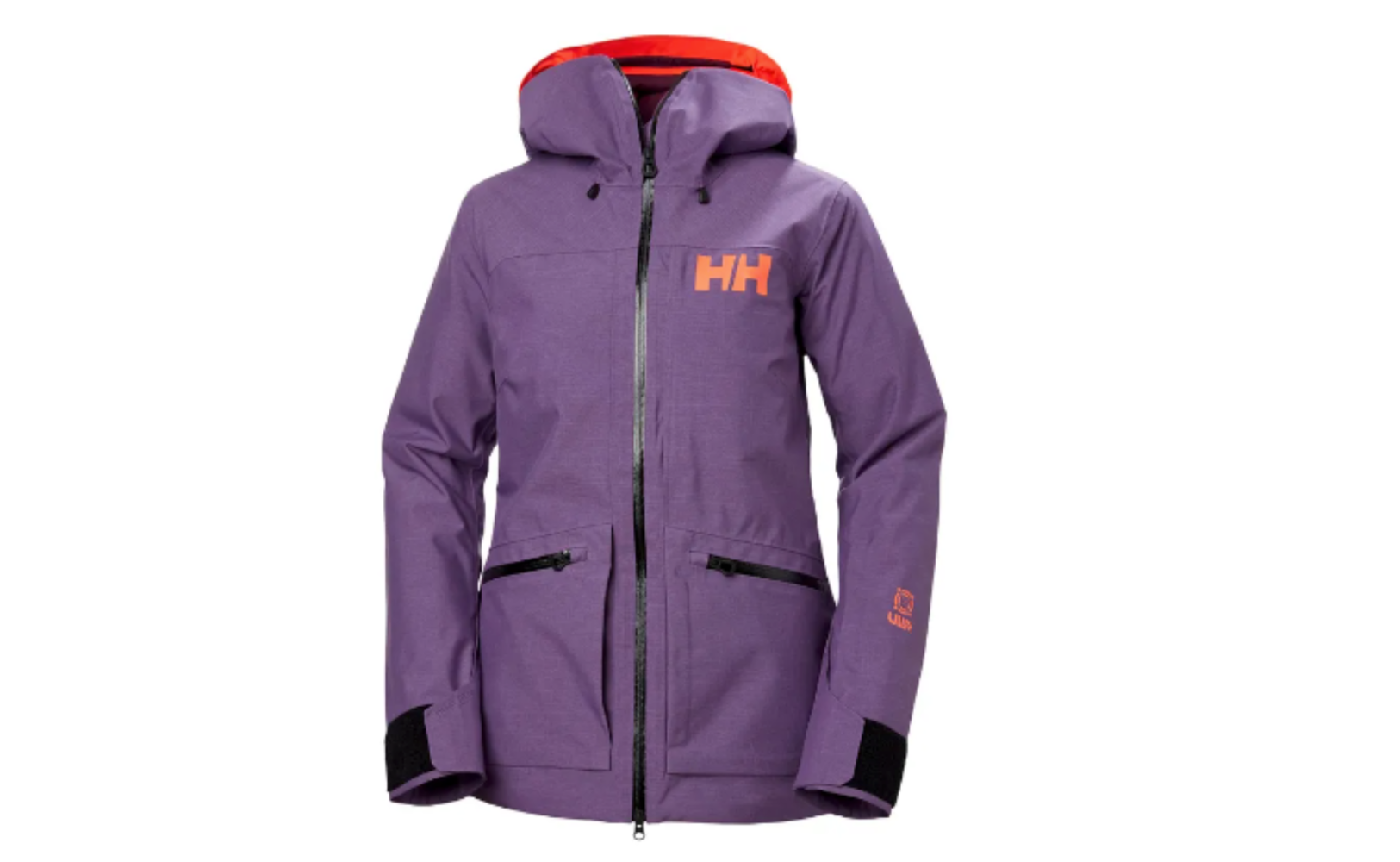 The features ski jacket has "Life Infinity" technology for an eco-friendly waterproof jacket with the right amount of pockets! The perfect amount of pockets – ski pass and helmet hood – and special lining for phone battery in cold temperatures.
FEATURES:
Recycled fabric
Waterproof/water repellant
DWR treatment
Hood goes over ski helmet
Breathable
Keeps you warm and dry
The design, fabric, pockets, and vents make this an easy best gift for skiers. Always make the ski lift with your pass in its arm pocket.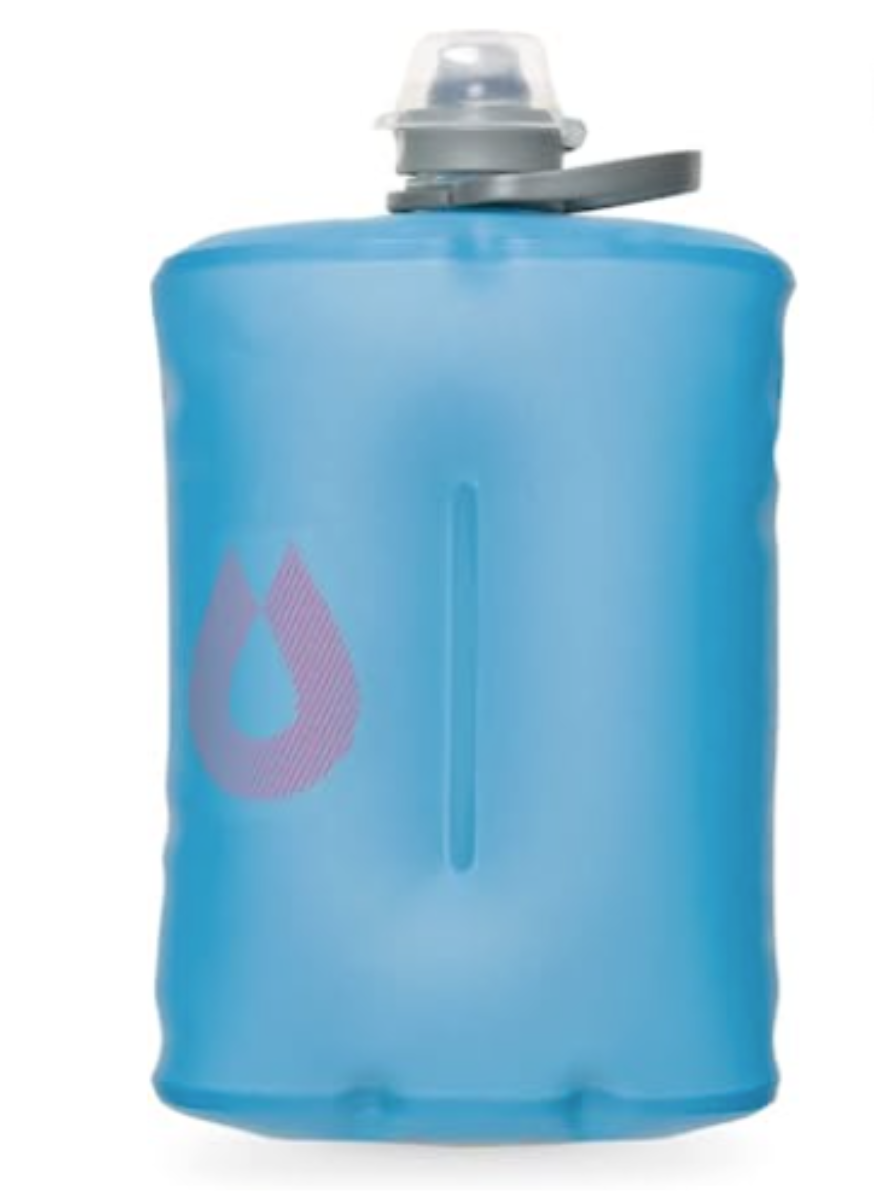 You need to maintain hydration at high elevations – we love this Hydrapak. It won't freeze in the cold outdoors. Great gift idea for all snow sports! It makes your life easier!
FEATURES:
Portable
Lightweight
Easy top cap
Easy to carry & stow
Lifetime guarantee
A must have for any ski and snowboard enthusiast!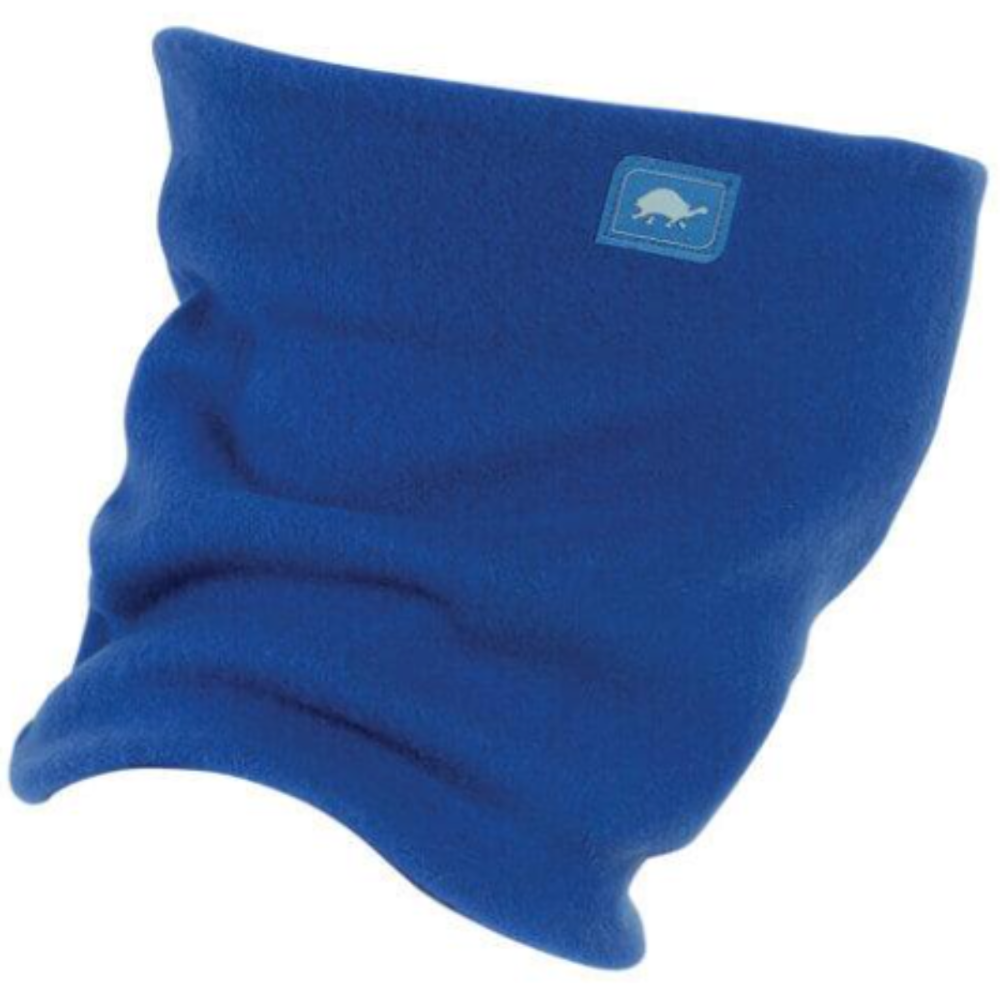 Turtle Fur is the best quality fleece neck warmer to keep you warm! It is a must-have to protect your neck and face when skiing and snowboarding. Best gifts for skiers!
FEATURES:
Double layer fleece
Acrylic
Gift under $20
Multi-colored
For windy and cold winter months keep your self warm and dry with the windproof facemask turtlefur – especially a cold day on the slopes or ski lift!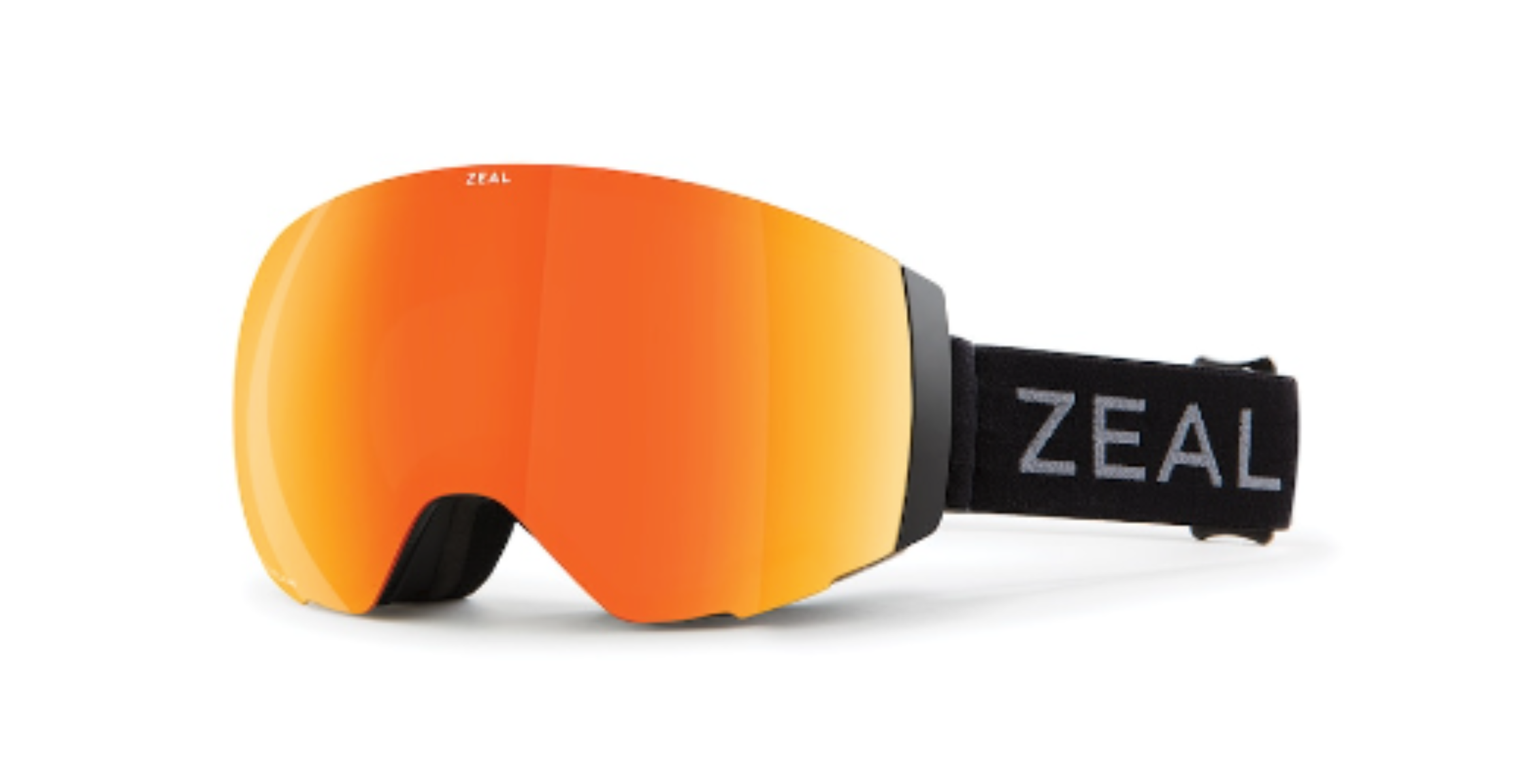 Ski goggles are a must for any skier or snowboarder! The interchangeable lens is our favorite feature of this ski gear – the rail system feature makes this easy.
FEATURES:
Two Lens
Interchangeability
Anti-Fog
Blue sky + Phoenix Mirror
The lenses included are a fantastic gift that will transform any skier and snowboarder's day on the slopes. Best of all, the transition from flat light overcast days to sunny blue-sky days!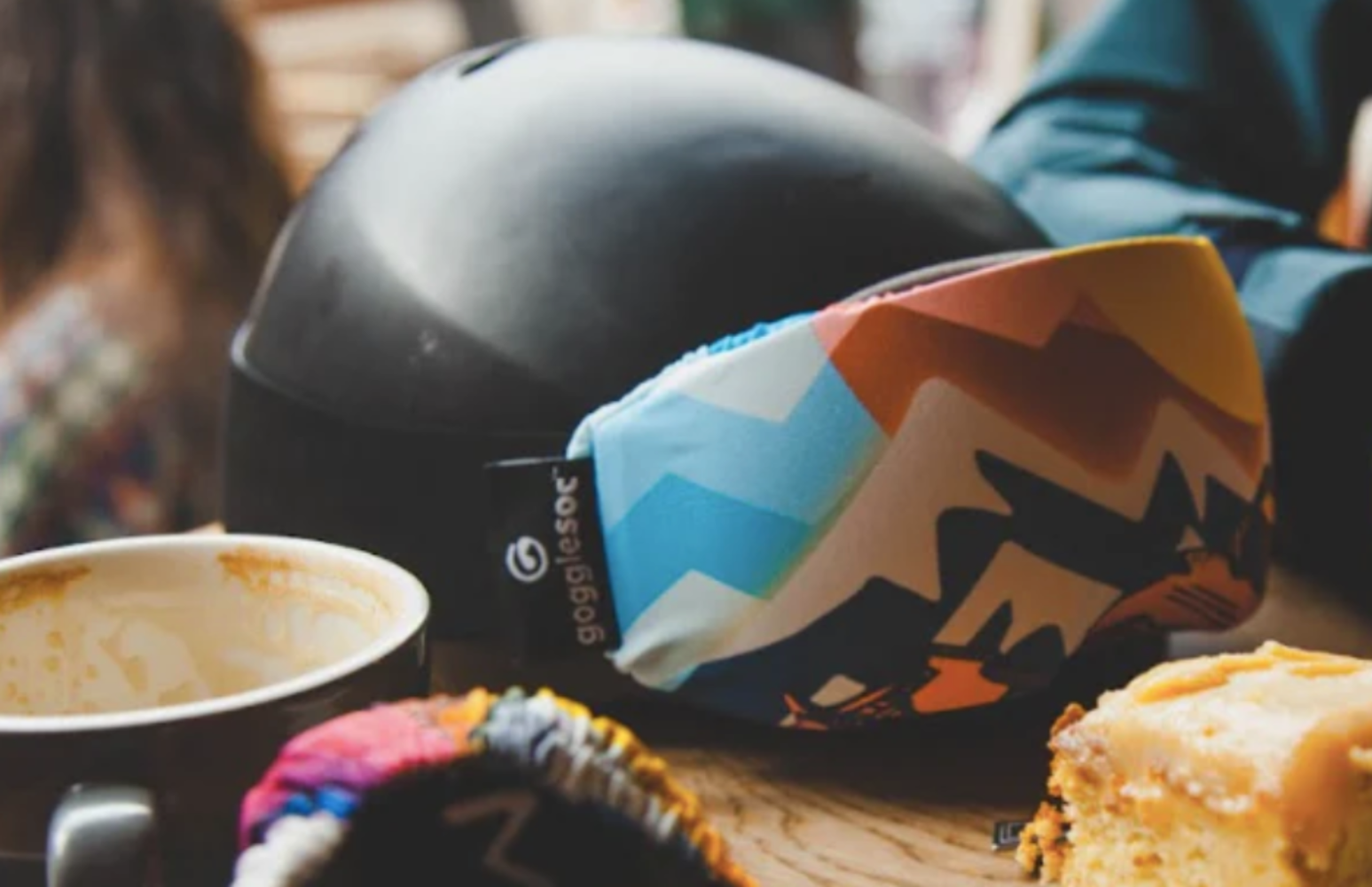 These socks are not for your feet but for your goggles! So naturally, you want to maintain the quality of your goggles – and this sock is perfect!
FEATURES:
Made from recycled plastic bottles
Keeps your googles unscratched
Compatible with any snow goggles
Style for everyone
Fits in your pocket
Cool patterns
There are often unique collaborations that open up options—a great gift for a snowboarding and skiing friend.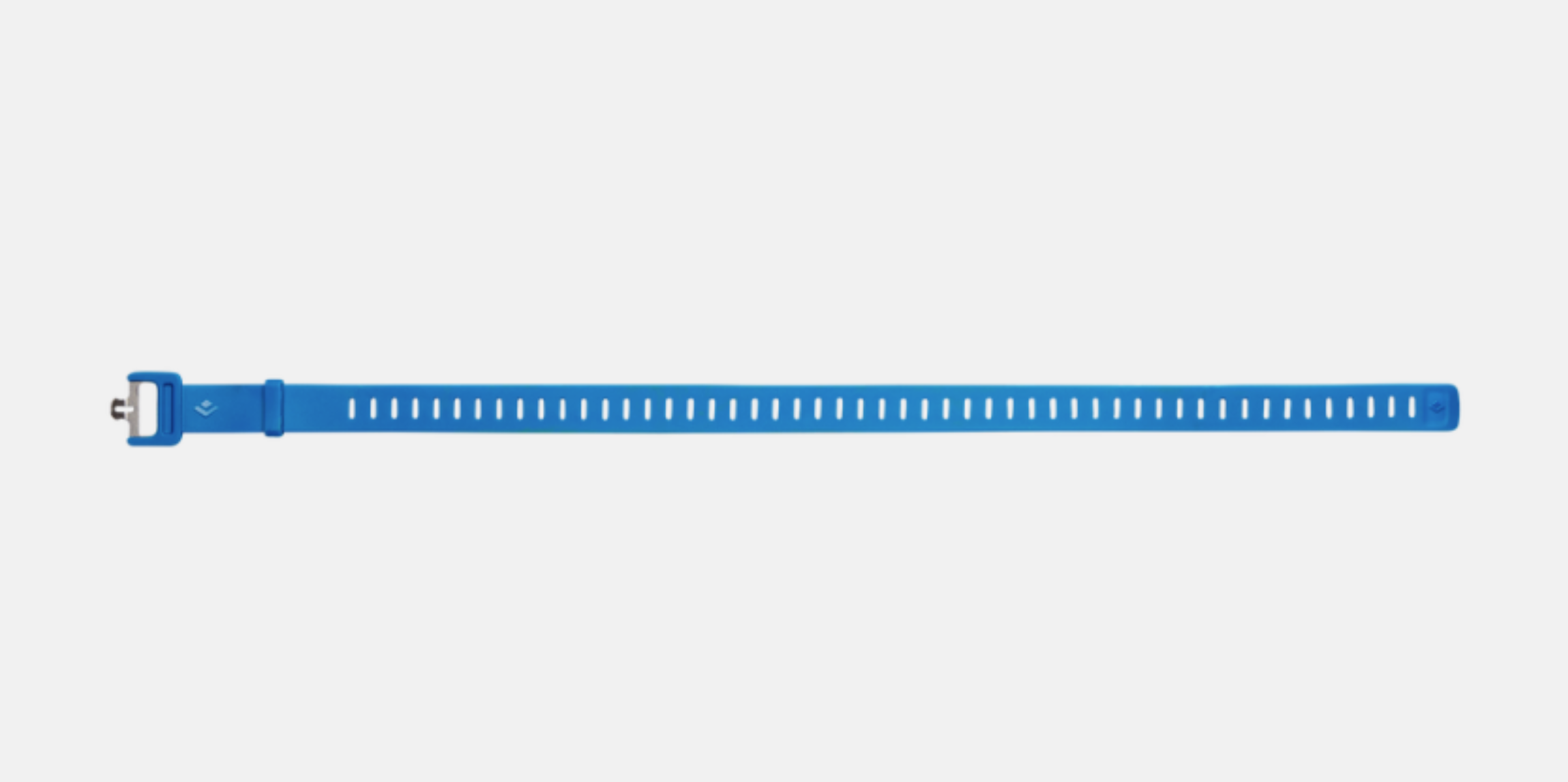 Black Diamond straps will make a great ski gift and free up one of your hands! Also, it makes transporting skis and all the equipment so much easier – no velcro – something ski bums and skiers alike swear by.
FEATURES:
20″
fits extra skinny to wide skis
Versatile
Gift ideas under $20
While skiing or snowboarding use it to strap tripods to your bag as well!

These lightweight poles are built for speed but are so lovely for not having your hand in a strap! The design is impeccable for the Mesh strap for any glove!
Slalom Grip with four non-slip finger grooves-optimum comfort and grip. The multi-directional release mechanism is the best feature.
FEATURES:
Lightweight
Multi-directional release mechanism
Easy click in/out
Non-Slip finger grooves
For a cheaper option, Leki PRC Ski Poles is our pick.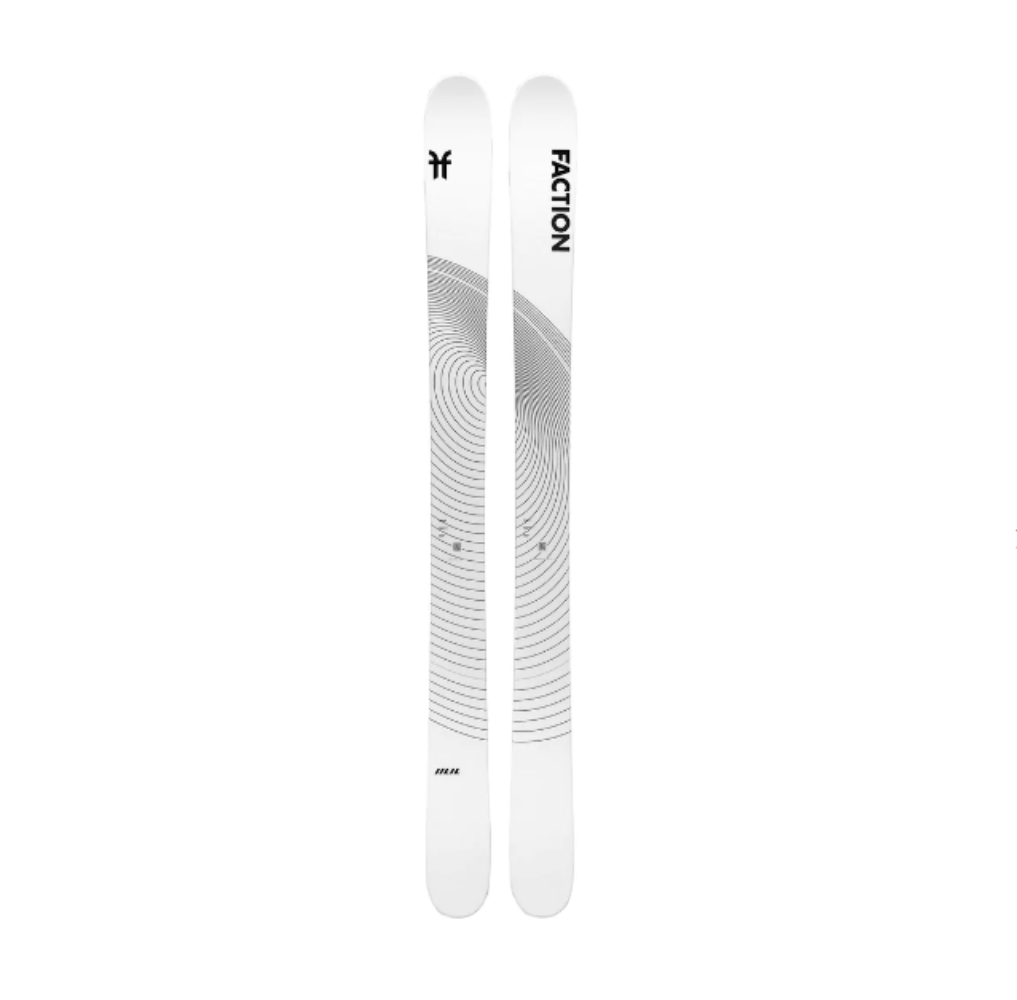 I love Faction skies for their versatility and fun in powder conditions. These playful twin-tip skis have a generous rocker and a slight camber underfoot.
This brand will have you floating and soaring at exciting speeds! Of course, the versatility can be limited, but I still swear by Factions as my everyday ski.
FEATURES:
High Float
All-Mountain and Freeride
165 and 172 size
Made with 100% renewable energy
Generous rocker with minimal camber
I love these skis for their versatility, float, and fun – the best gifts for skiers!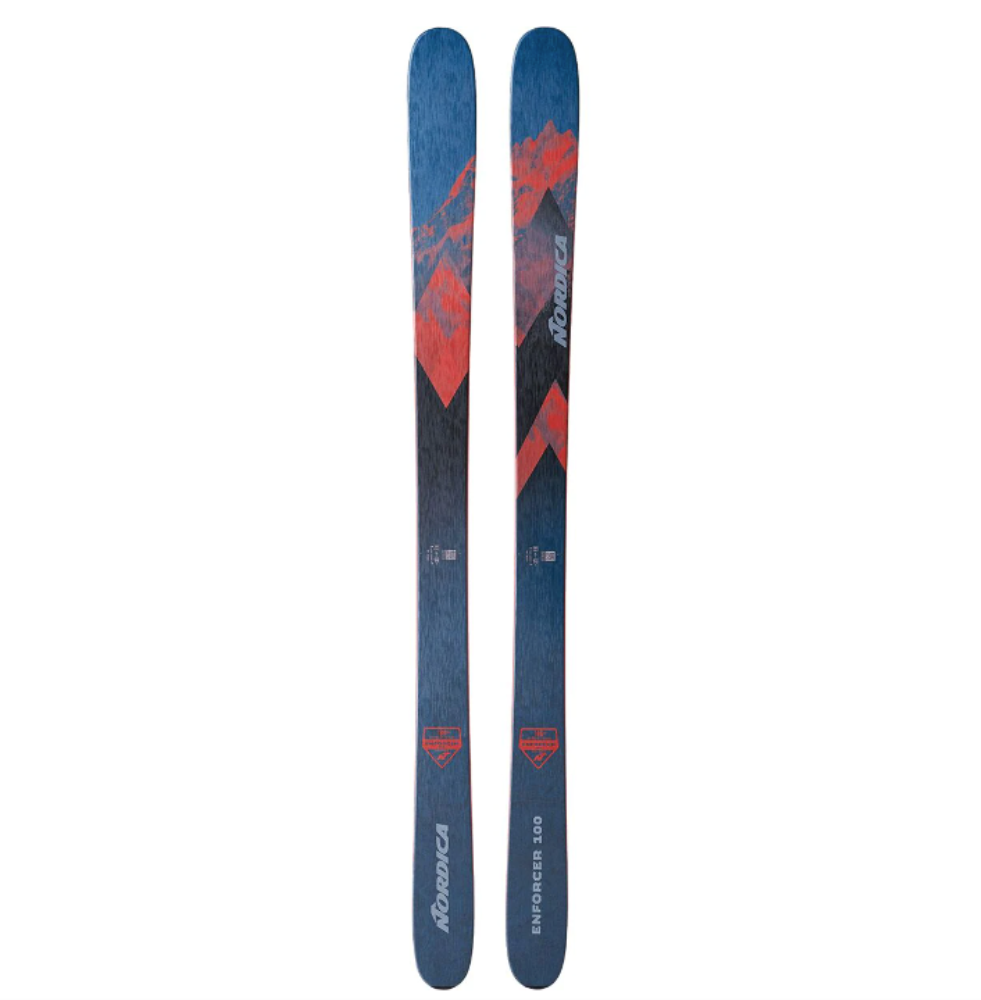 This all-mountain ski is excellent for any ski resort conditions. Your skiing enthusiast will love them! Any skier will enjoy the feel in powder and firm snow.
FEATURES:
Carbon chassis
Versatile
All mountain skiing
Lengths: 165cm – 191cm
Great edge-to-edge transition and versatility skiing in snow conditions.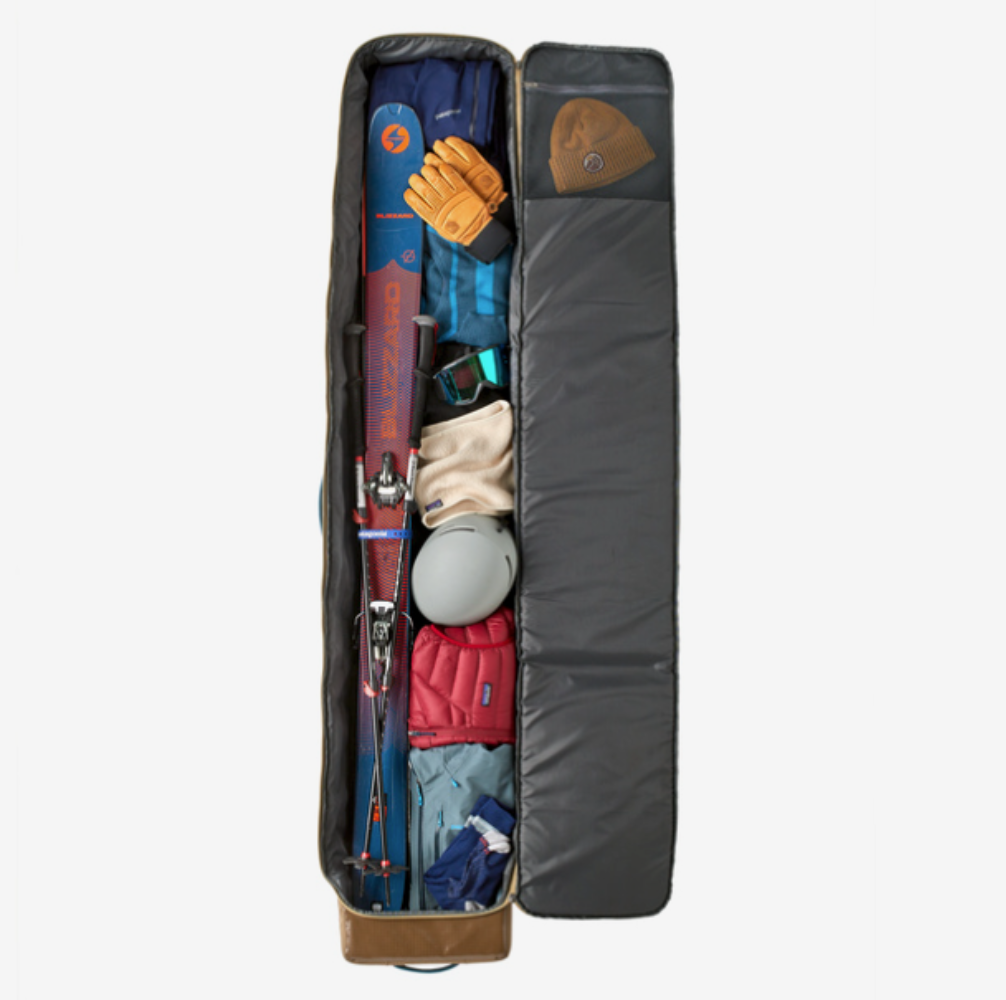 This ski bag holds so much – we love it! No one likes to carry ski boots or skis. This roller bag provides hands-free access to carrying other things – or not.
FEATURES:
Upcycled duffle bag scraps
6 grab handles for maneuvering ease
Easily folds
Encased wheels
9 air vents
A great feature of this ski bag is that you can nearly eliminate your boot bag and carry ski boots on the plane! Skiers and snowboarders appreciate maximizing gear space.
This ski backpack has a back protector and makes skiing on any terrain enjoyable. The Flex belt is key in providing the proper support – and it fits skins, crampons, and avalanche gear!
This is an essential gift for any backcountry adventures and for the new backcountry skier. For those in bound skiers – enjoy a bag that will fit your laptop, change of clothes, and skins!
FEATURES:
Compact & Versatile
Comfortable with back pads
Easy gear attachments – skis & poles
28 liter volume
This is the perfect gift for your friend working remotely on their ski trips, or a friend that takes tons of pictures. Those with children in ski school will love the piece of mind that this case extends battery life four times longer.
FEATURES:
Extends battery life up to four times in cold temperatures
Prevents overheating in the sun
Coldproof rating to -20 degrees Fahrenheit
Space tech layer
Impact drop rating up to 10′
5 ounces
This boot and glove dryer is a game-changer for those that will ski multiple days in a row. The movement of air and the ability of this machine to dry gear in two hours or less.
The forced air boot and glove dryer can dry two pairs of boots, shoes, or gloves in 1-2 hours – with it under 5 pounds you can travel with it on every ski trip as those airbnbs are unlikely to have this.
FEATURES:
12″ x 7.5″ x 15″
Removes moisture from gear
Two removable extension tubes
3 hour shut-off timer
Quiet rotary fan
This is a practical gift for any active person or athlete. It channels oxygen and blood through muscles to accelerate muscle recovery and circulation.
Bounce back quicker and feel ready for the adventures on the mountain day after day! Or keep up with your favorite ski bum and make it to après ski every day!
FEATURES:
Compact & Versatile
Comfortable with back pads
Easy gear attachments – skis & poles
28 liter volume
This massage gun is the best for traveling and deep tissue! For those going on a week ski trip, this will be great with a foam roller to heal and improve your sore legs.
FEATURES:
Compatible with app for suggested guide
4 Attachments for various use and large muscles (aka legs)
Travel pouch
Easy to use on yourself
10″ x 4″ x 8.5″
Less than 5 pounds
This Merino wool glove is a hit for any friend with bad circulation or is ALWAYS cold. This is a very practical gift for ski lovers!
This will be a crucial layer under any style of glove- except the heated gloves (not to be confused with hand warmer). Keep your hands warm!
FEATURES:
100% Wool
Made in the USA
Odor Resistant
Keep warm and cool
These heated mittens are wonderful and affordable compared to other well-known ski industry brands. Despite that these are great for skiers, snowboarders, backcountry skiing, and the best gift ideas!
This brand has been around since 2008 and is excellent for all outdoor winter activities. Those with Raynaud's syndrome and sensitivity to the cold will like these for hiking in the fall and cold evenings camping.
FEATURES:
7.4V 2200mAh Battery
Keep warm in the cold winter temperatures
Touchscreen sensitivity in thumb
Water-resistant
Three temperature settings
Polyester 55%, Nylon 20%, Polyurethane 20%, Elastane 5%
This is the perfect gift for your friend working remotely on their ski trip. This will ensure that your phone is charged or brought back to life.
Sometimes your friends will ski for the afternoon with laptops in their bags and need battery. This will ensure you can power up for whatever you need.
FEATURES:
Extend battery life of phones and laptops
USB Type A and Micro USB Connectors
Compatible with iPhone and Samsung
18-month warranty
12.5 oz
This is a good ski gift for your friend to keep your hands warm all day long! This is an eco-friendly solution to the disposable hand warmers above.
FEATURES:
3 adjustable levels
95°F to 131°F
long-lasting up to 15hrs
USB-C power
3-4 hours charge
Can charge iPhone to 50% in 30 min.
This is the perfect gift for your friend working remotely on their ski trips. Many people will ski with their laptops in their bags and work at the base or restaurants or lodges on the mountain top or base.
This case is the great gift idea for any remote worker or frequent traveler as this provides protection from overheating, extends battery life in cold temperatures, protects your device from 4′ drops for shock and impact, and has water-resistant materials with hydro guard 2-way zippers.
FEATURES:
Drop Protection
Protection from Heat and Cold Temperatures
Hydroguard zippers
Impact drop rating up to 4′
1.12 lbs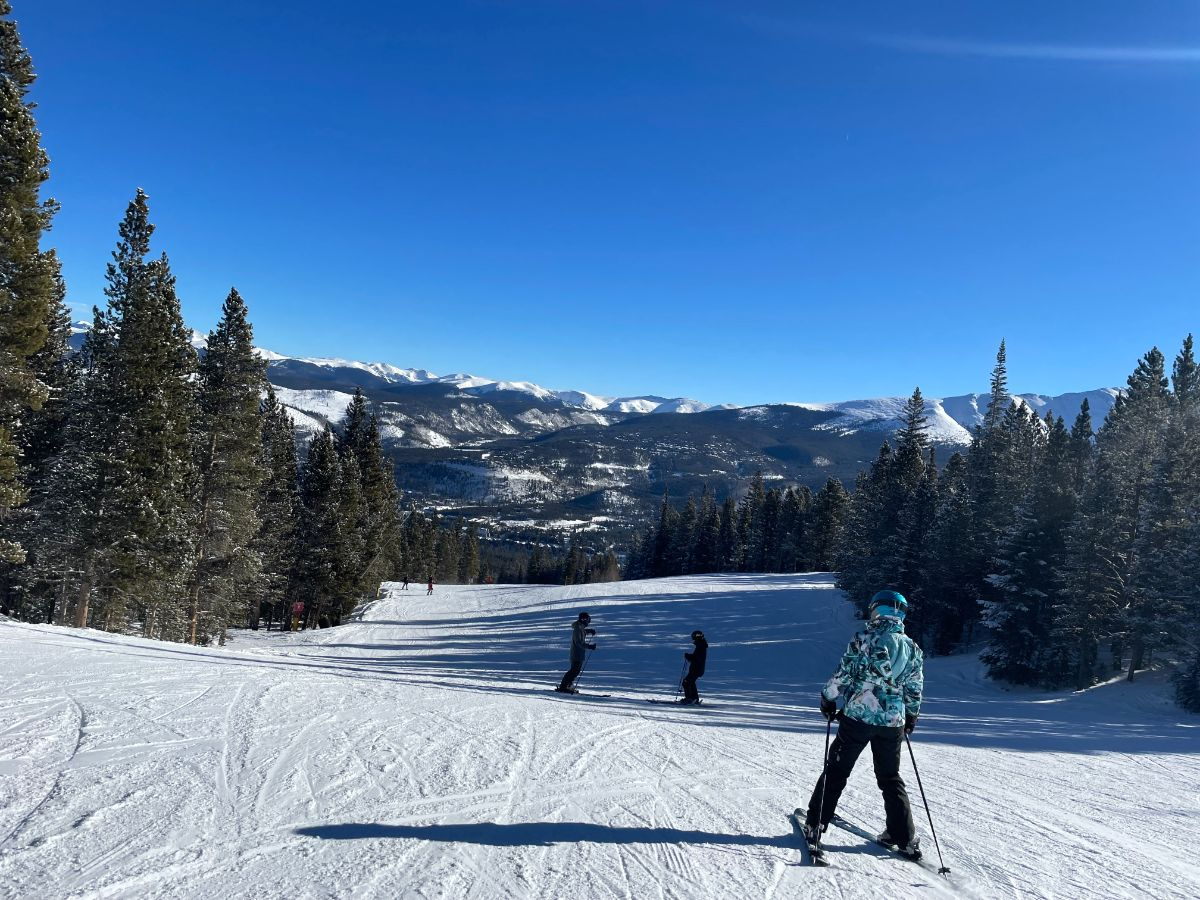 An explanation for all things ski and snowboard related for gifts!
Here are the top questions we receive regarding skiing gifts. There is a wide range, so read below to understand the most practical gifts!
Winter sports and cold weather activities have gear cross-over with snow jackets, snow boots, hand warmers, snow goggles, merino wool mid-layer, sun protection, fleece lining, wool socks, and the base layer (a foam roller is a game changer!).
What things does one need for skiing?
Both Ski pants and jackets with water-resistant material are mandatory gear! Secondary must-have items include ski helmets, pairs of gloves, hand warmers, adequately fitted boots, and skis (or snowboarder boots).
How many layers do you need?
Winter sports are about the suitable high-performance base layer, mid layer, shell, liner, and jacket. Depending on your tolerance and the temperature outdoors – think Spring skiing in May and Peak Winter in January – this may vary.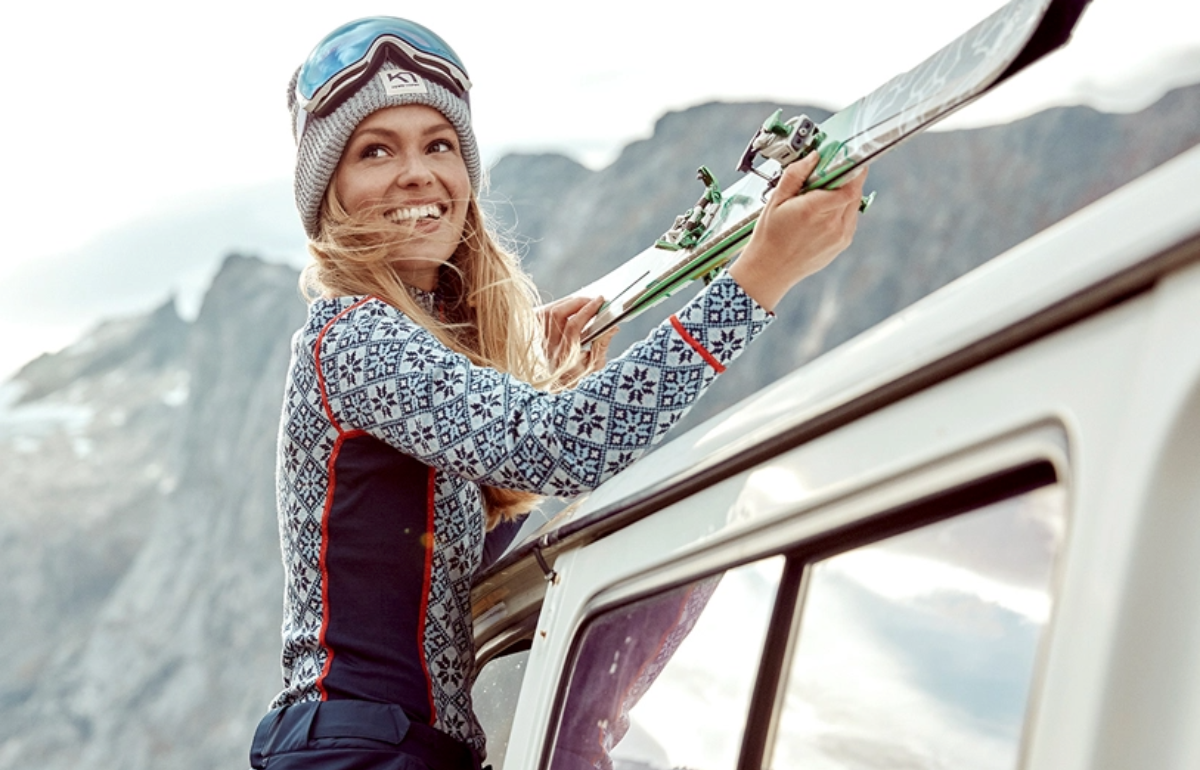 How to find the right ski boot?
Whatever you do – do not buy a ski boot online! Instead, find the proper ski boot fitter for the right fit! Your foot and toenails will thank you!
What is the cheapest gift for a skier?
Hand Warmers! This and neck gators or neck warmers are lower-priced items that come in use.
What materials are a must-have of ski clothing?
Merino wool base layers – ski socks, long johns, long sleeve tops – and water-resistant outer layers – ski jacket – are mandatory. Do not ski in jean pants.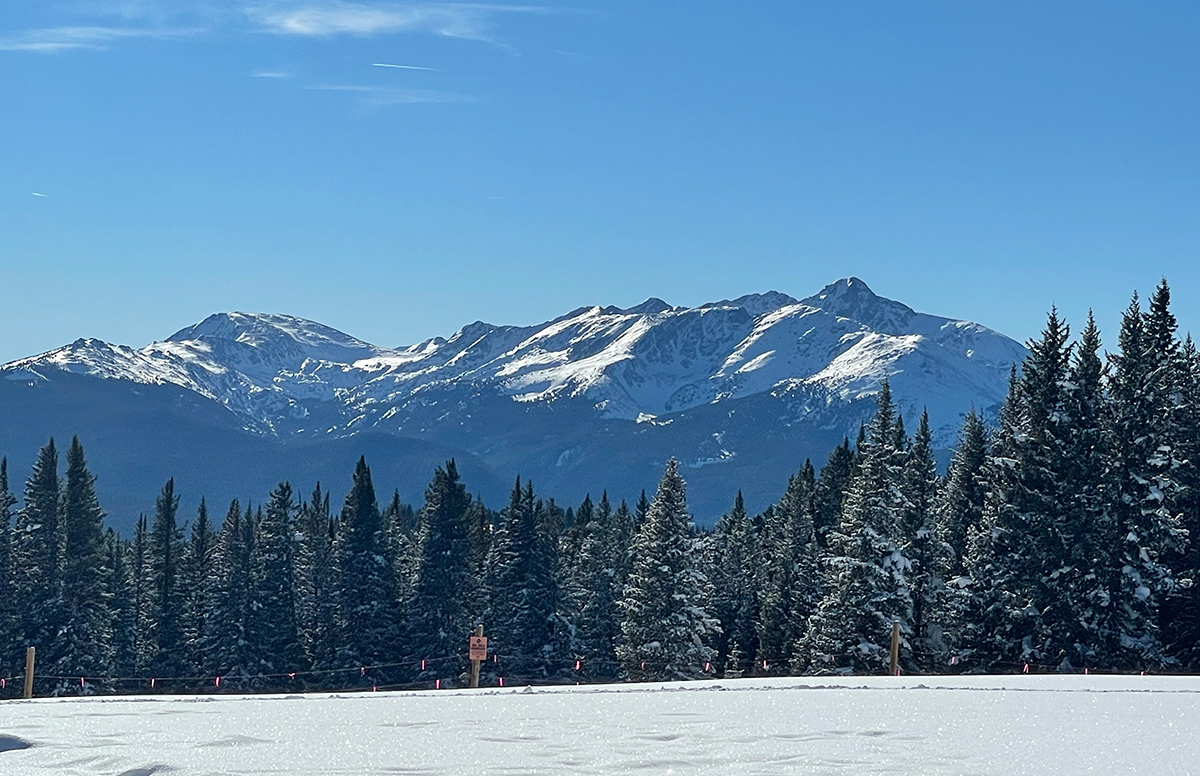 What are Powder skis?
Powder skis are typically fatter and have great rocker profiles and large turn radii.
Is there universal skiing and snowboarding gear?
Yes! Everything except boots, poles, skis, or snowboards. All skiing and snowboarding jackets can be used for either sport. But, of course, you can't go wrong with a base layer gift!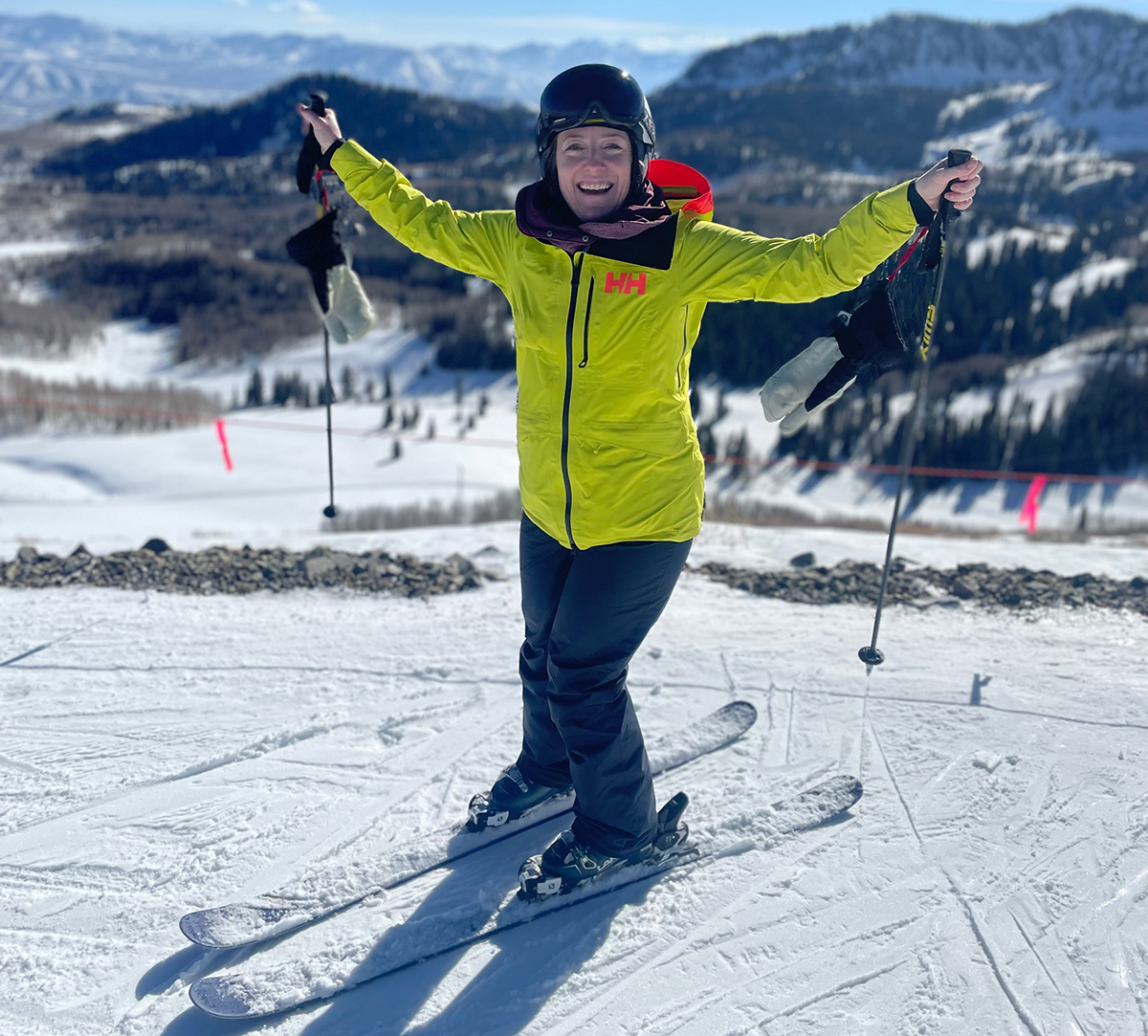 Most Important Gift Aspect
The most crucial aspect is understanding the recipient's preferences, needs, and skill level as a skier. Considering these factors, you can choose a ski gift that resonates with the recipient and adds value to their skiing adventures.
Gift Features To Consider
Whether backcountry skiers or novice skiers and snowboarders, an excellent gift should consider the following.
Functionality is critical for the perfect gifts– items should serve a purpose, improving comfort or convenience. Would the recipient prefer disposable hand warmers or heated gloves on a ski day?
A vital aspect of giving gifts is their utility for the recipient's pursuits; aligning with the skier's preferences and enhancing their experience on the slopes makes a good gift. Are you buying for novice skiers or advanced skiers?
Prioritize quality and performance to ensure gear stands up to mountain conditions and durable gear that can withstand rigorous use. Safety remains paramount, so consider gifts like helmets, goggles, and avalanche gear.
Explore innovative products and unique gifts to offer a special touch or personalization – whether initials or their favorite color – thoughtful additions or extras can elevate the gift-giving experience.
Gifts for Skiers Conclusion:
Make any level of outdoor snow sports enthusiast happy with these gifts for skiers and snowboarders. The best gifts for skiers for the day on the slopes will keep you warm for lots of time on the mountain.
I have worn or used all the above gear, so trust these recommendations. I have been skiing for nearly 30 years and at many ski resorts worldwide.