Best Gifts for Art Lovers of 2023
Last Updated on May 26, 2023 by Molly Egan
gift guide for artists
This list of gifts for art lovers is perfect for the traveling artist in your life! I have used many of these items and find these are the best for artists.
The following supplies are for use at home, traveling, on vacation – or anywhere life takes you! Make any creative or artist in your life happy with the following items.
All of the suggested gifts for artists or art lovers have been used or tested by me!
Pick an art gift from the 17 best gifts for artists below!
This list makes your shopping easier and are under $50!
Traveling Watercolor Set – Art Philosophy
Portable Drawing (Art) Case – Ikea
Watercolor Sketchbook – Winsor & Newton
Mixed Media Lay Flat Journal – Tumuarta
Pocket Paint Brush Set
Portable Easel – Table Top
Travel Postcard Watercolor Set – Jotblock
Pocket Sized Vivid Art Print Journal – Petit Gramme
Watercolor Brush Pen – Akashiya
Color Pencils with Paper Tube – Muji
Color Ink Pens – Tactic Writer
Paint by Number Kit, Deer – Vudeco
Fine Art Jigsaw Puzzle – Vincent Van Gogh Irises
Pantone Wide Tea Cup
Double-Sided Colored Pencil Set – Klee
Art Masterpieces Calendar – 2023
Sketchbook – Moleskine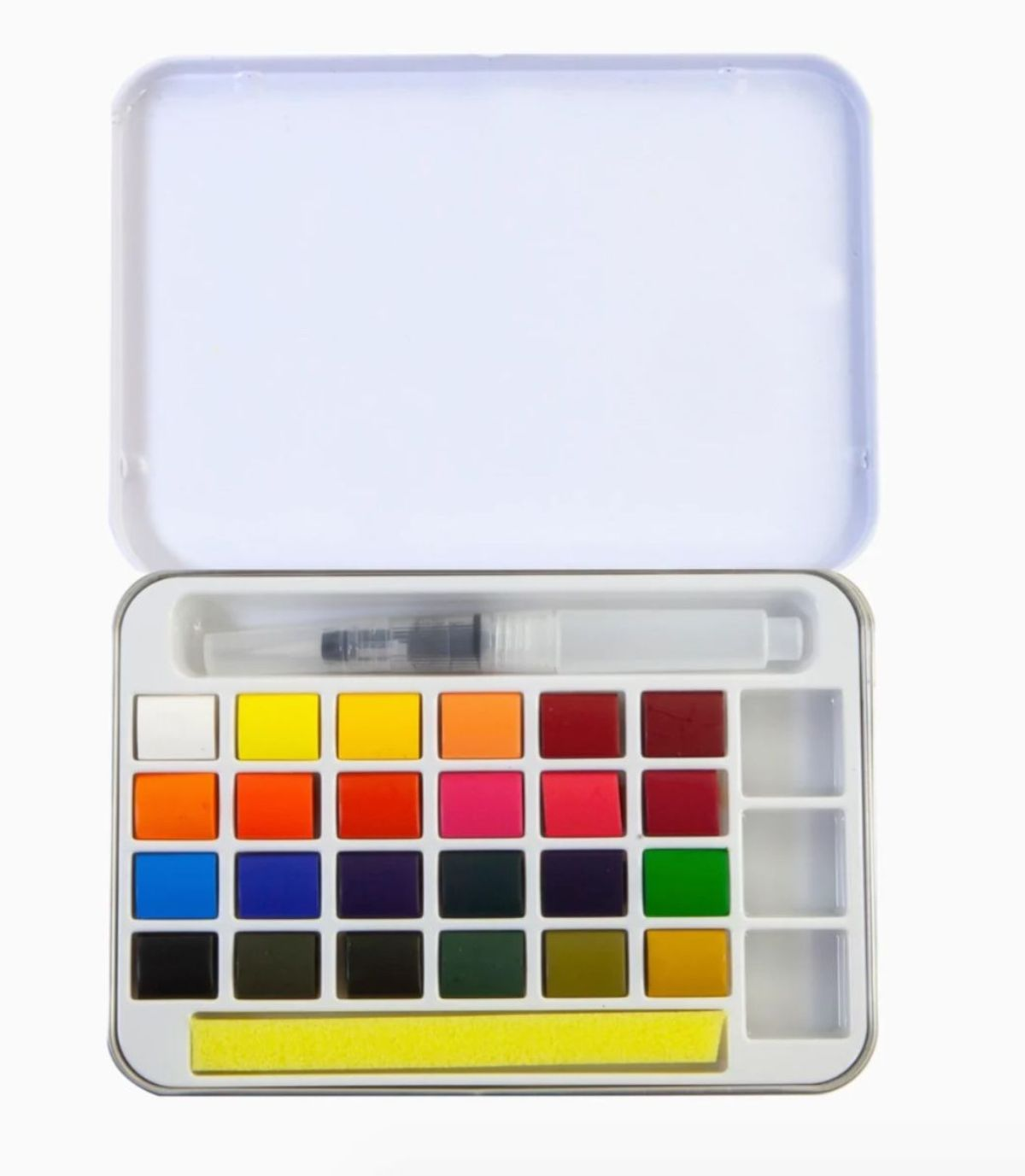 his watercolor art supply is the best travel watercolor kit for any artist! It is hands down my favorite and number one pick from any other version.
What makes the best gift for artists? The brush makes painting easy and fun for anyone – so easy – and the container provides no mess traveling in your bag!
This travel kit is so functional! So it's great for any person. The drawing board on the exterior is a thoughtful touch for any artist to practice anywhere.
It has interior compartments for paper, brushes, and various mediums – pens, and watercolors – a great way to store them all on the go.
We love this gift for its non-toxic materials and for providing creativity on the go.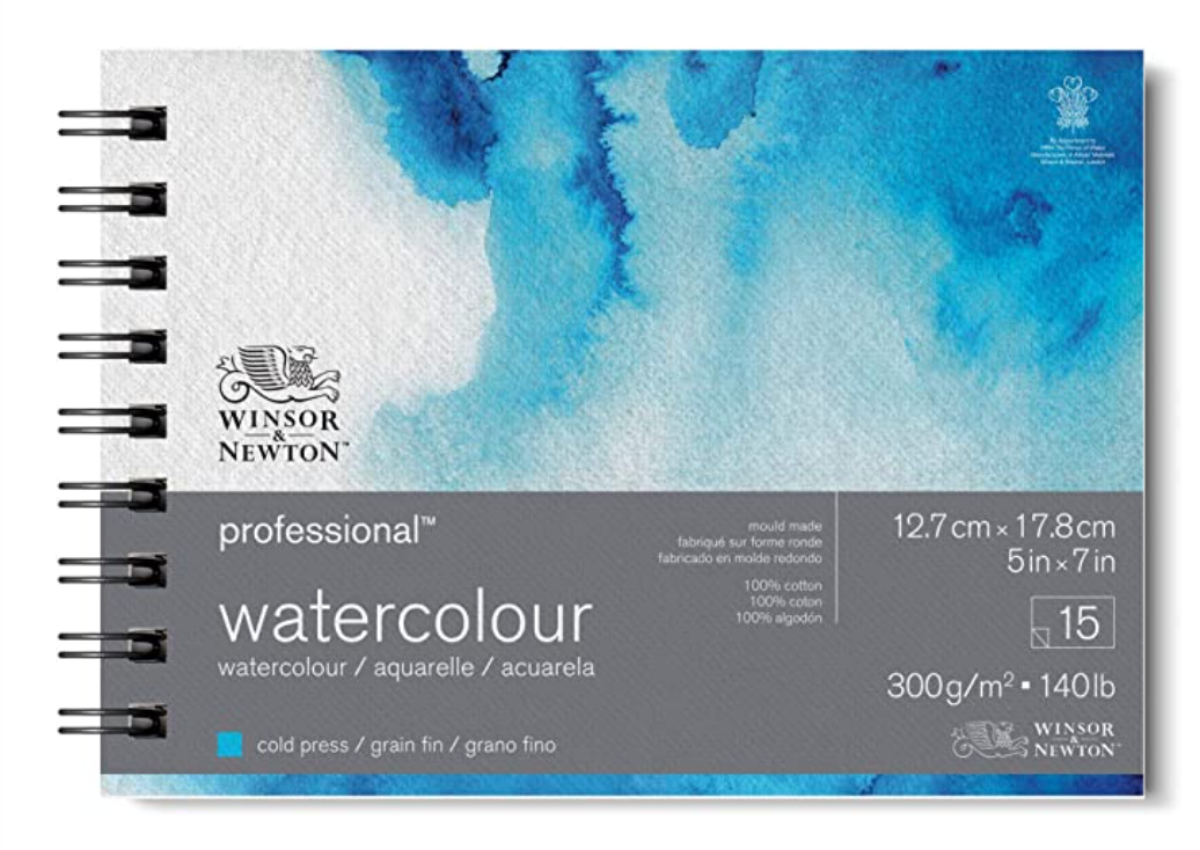 This watercolor notebook is light and easy on the go and keeps all your creative urges in one spot. It's so much better than a digital pad.
This gift is a great art supplies gift that the artist in your life didn't know they needed! There are various sizes to fit in your purse or backpack.
This sketching journal doubles in size and lays flat – the best feature for drawing, painting, or sketching! It keeps the inspiration limitless.
This holiday gift idea is a great way to inspire or create ideas for the artist in your life. An easy tool for any creative box collection.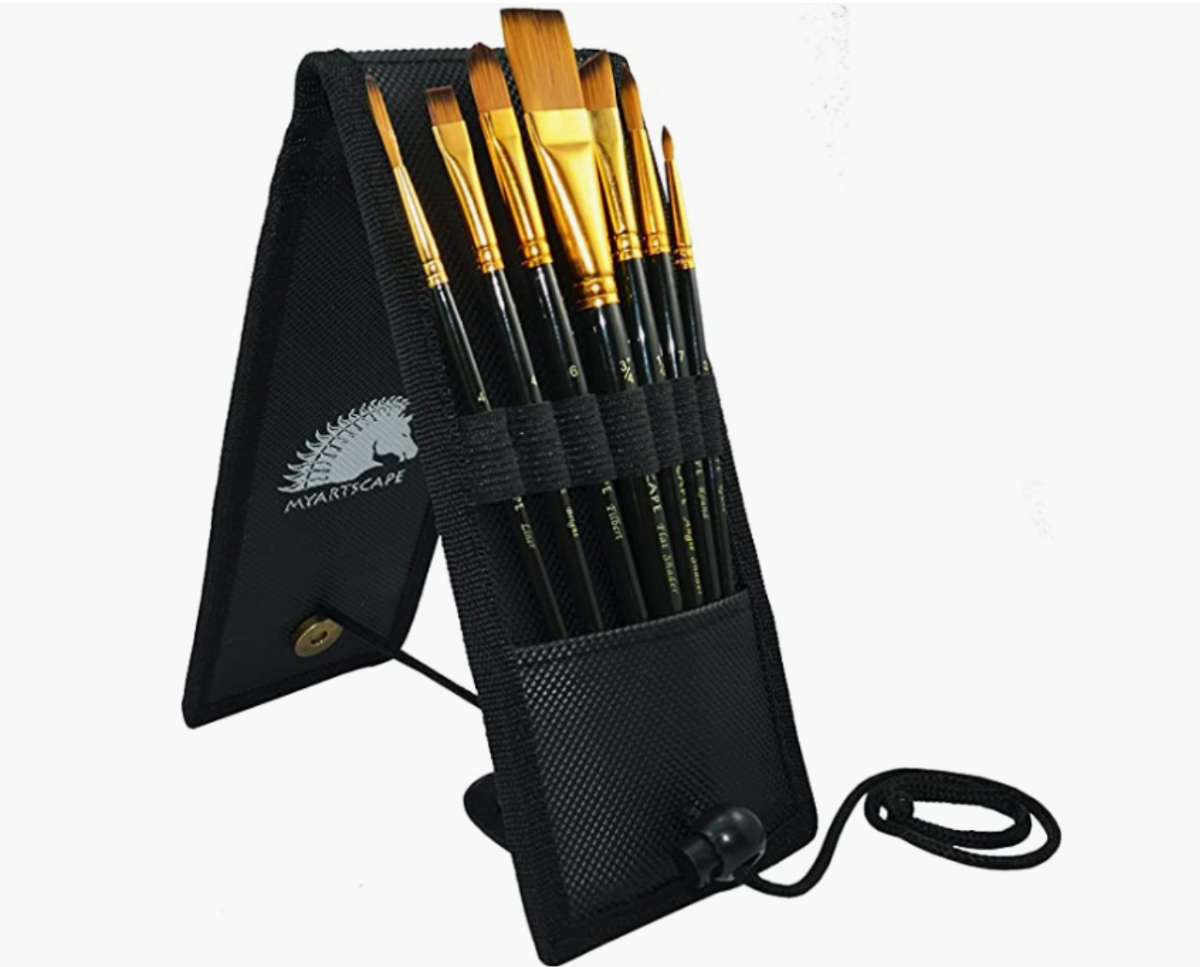 This portable painting brush set is a gift for an artist on the go. These are compatible with various media – watercolor, acrylic, & oil.
These hold water and pigment well – a great addition to any artist's art supplies. Wherever you are in the world, capture the inspiration with these brushes.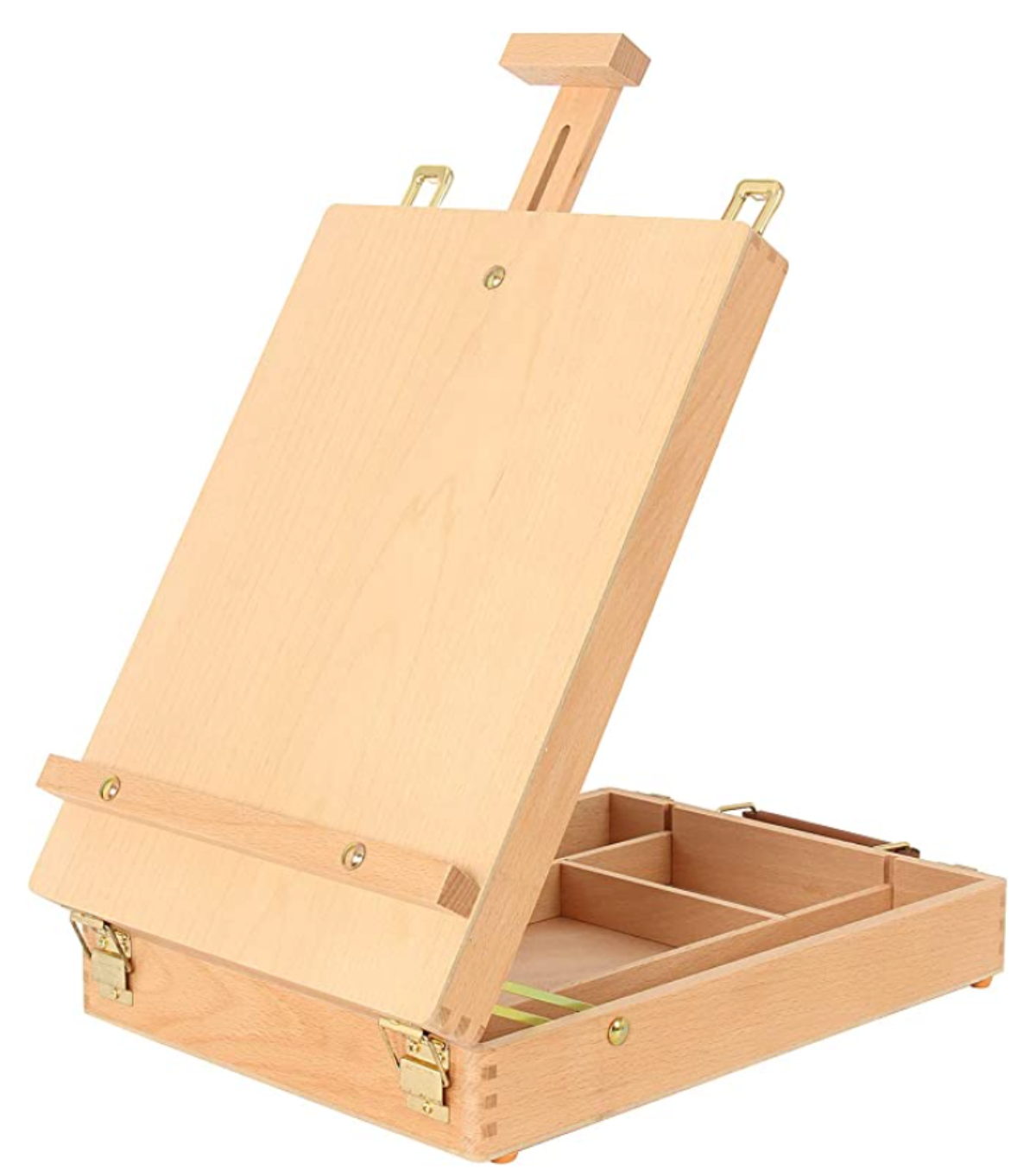 This portable tabletop easel is amazing for the artist in your life for sketching, painting, and all media – oils, watercolors, gouache, acrylic, pencils, etc.
We love this for its built-in storage for all the creative tools at your fingertips! It's a gift that leaves any artist inspired to create anywhere.
If you're looking for one that's more than a tabletop – it's worth the extra splurge – this beechwood easel with tripod base is a personal favorite. Find more suggestions for art gifts for any artist or art aficionado.
This postcard watercolor set is great for any artist in your life that is going on a trip – this gives them all the tools for creative souvenirs and gifts for others.
For the budget traveler, this presents a free way to have a memorable postcard. Your favorite artist will have fun giving and creating fun gifts!
These journals are a French brand with beautiful art that will inspire! The pocket size is great for on the go, in your back pocket to remember anything.
The cover illustrations make a great gift for any artist. The Italian paper from sustainable forests is a nice touch that an eco-friendly artist will appreciate.
This is the best brand for watercolor brush pens – oh, the blending! They are great for any artist in your life for drawing illustrations, calligraphy, or mixed media.
Great gift for budding artists for an introduction to watercolors and art supplies! We love the blending, fine detail, and brush tip.
This thirty-six-color pencil set in a durable paper tube is a great addition to any artist's travel or home studio.
The recycled and reusable tube is a great durable travel container as well. We suggest half-sized pencils for easy traveling for any artist.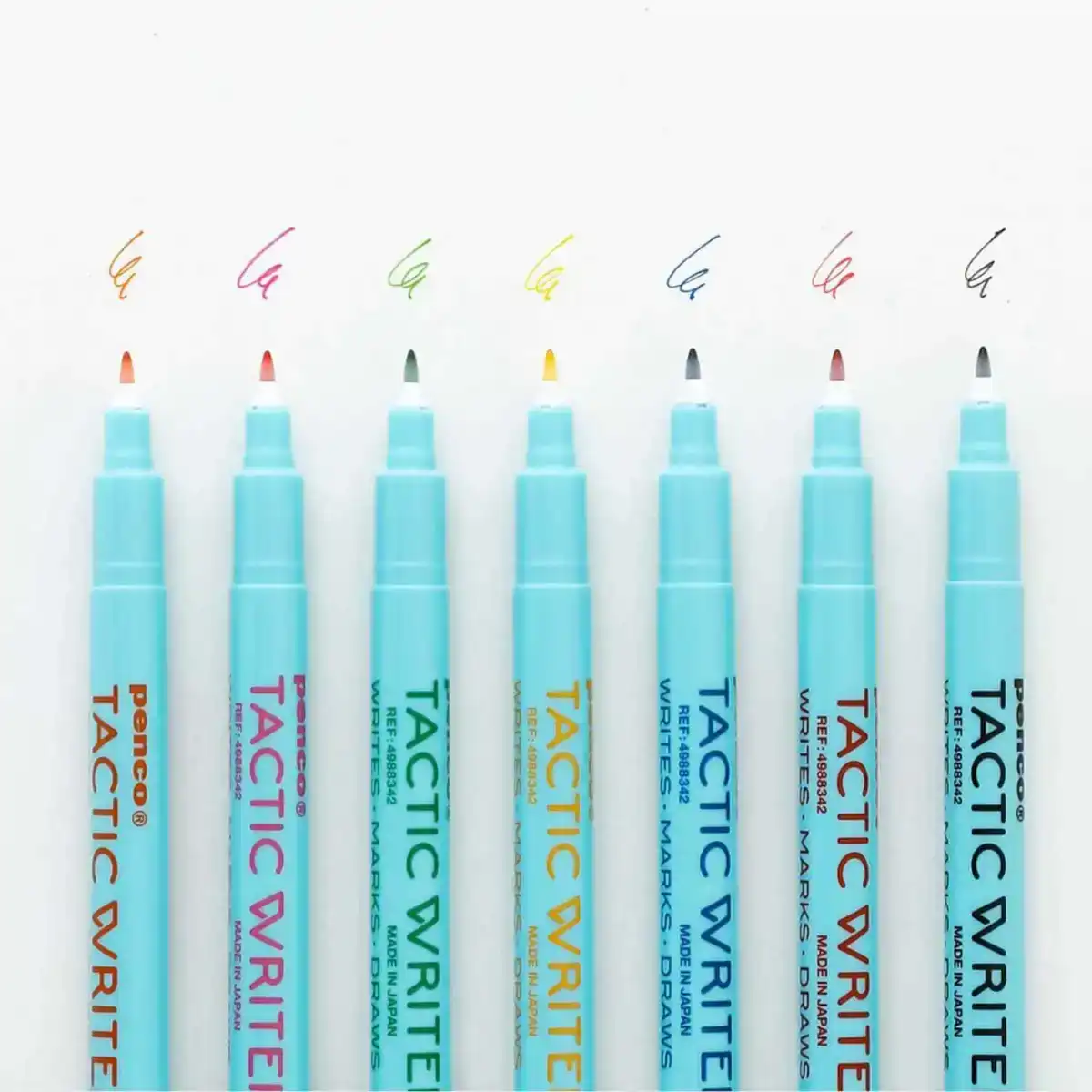 These colored pens are more than just a pen. The water-based color pens have a small tip that gives artists endless possibilities for creative flow.
This is a great gift idea for that person on your list that loves stationery too!
This painting-by-numbers kit is easy and fun for all. This will encourage your budding artist anything is possible.
This a fun gift for any art lover or wannabe artist. The canvas material makes this an elegant gift and no need for a frame!
Remember when we all used puzzles during Covid? Well, this size and piece amount are quite challenging!
A great substitution for the poster! This gift is a great idea for the family during the holiday too – keep them busy!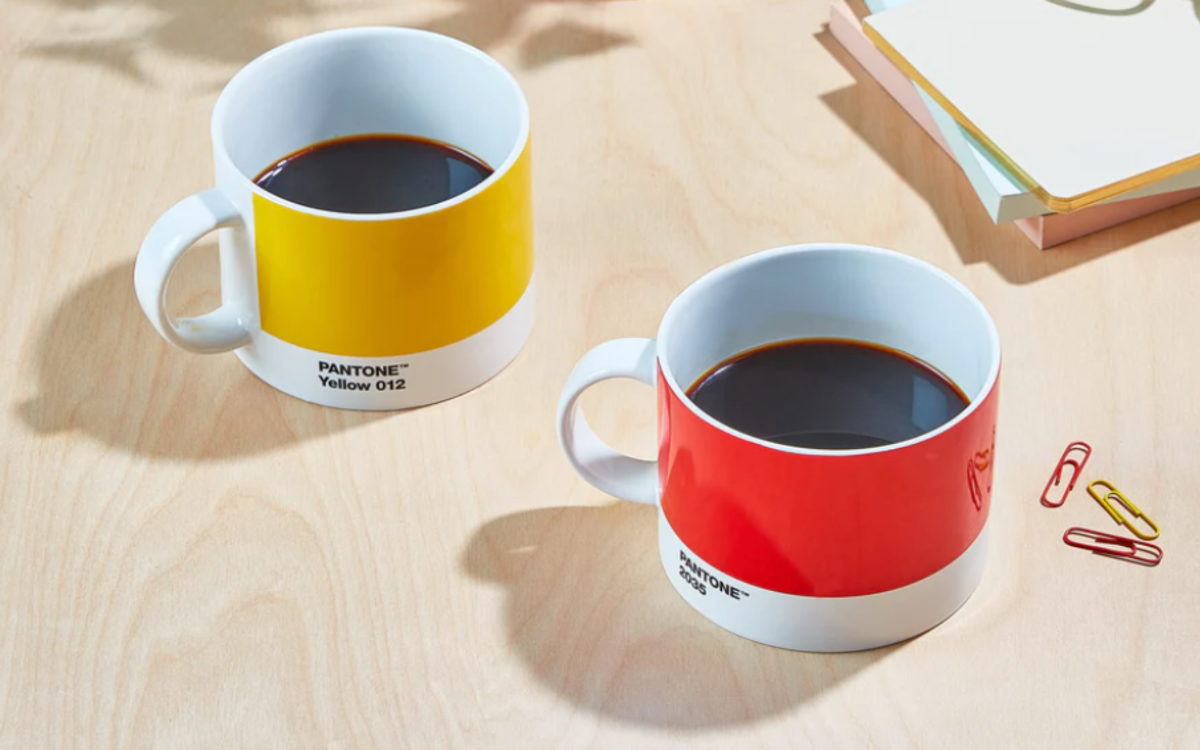 These mugs are the best gifts for artists or art lovers! Pantone is the first color-matching system – in history from the 1960s with this gift.
All designers reference this collection when designing graphics as you know exactly what color you'll have when illustrations are printed. Quirky gift ideas for every artist.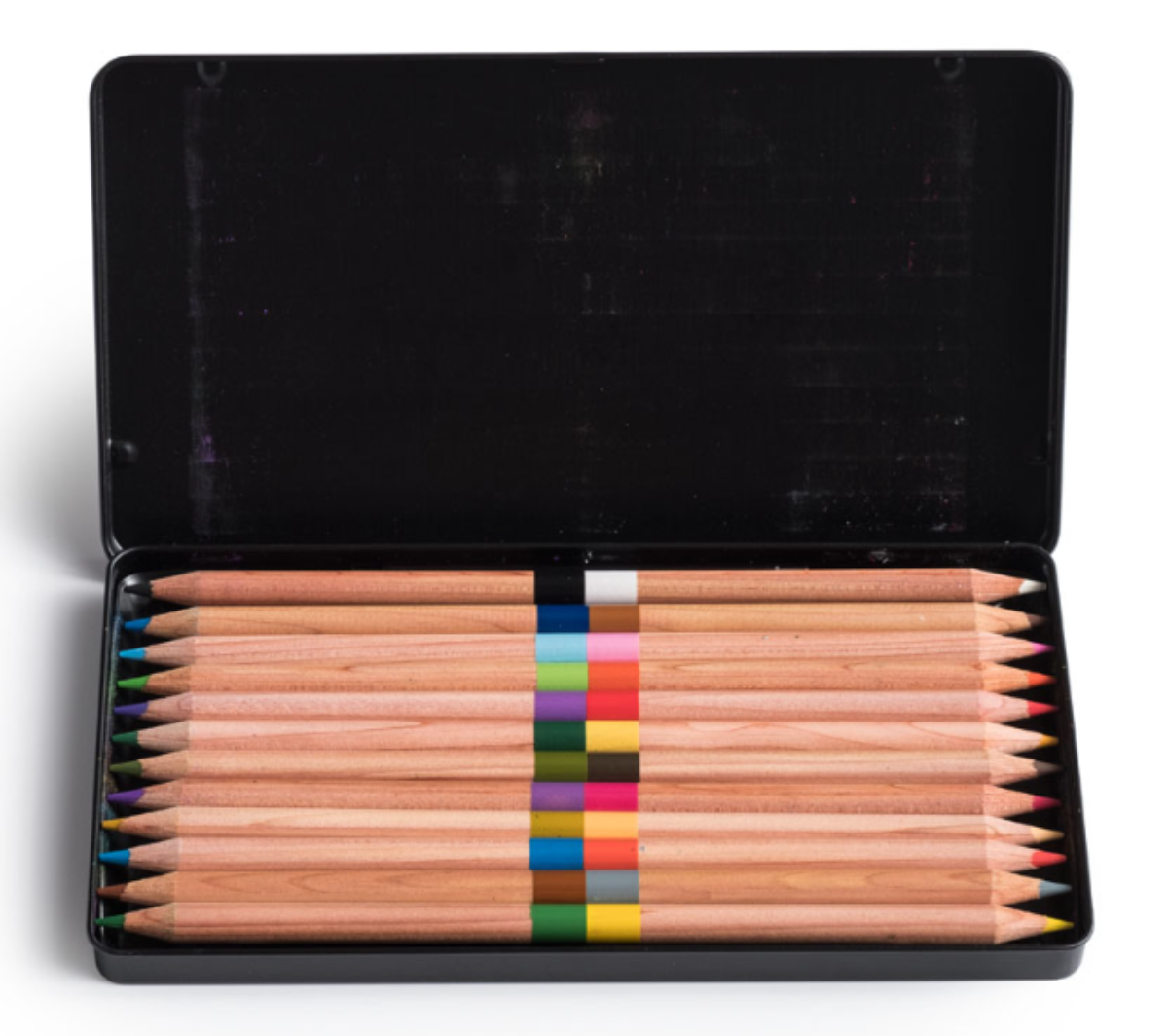 This double-sided colored pencil set is great for any artist on the go. This version of art supplies is flat, durable, and maximizes space.
Purchase this for your friends on the go and find inspiration everywhere. The art printed tins, alternate artists, throughout the year – this version from Paul Klee.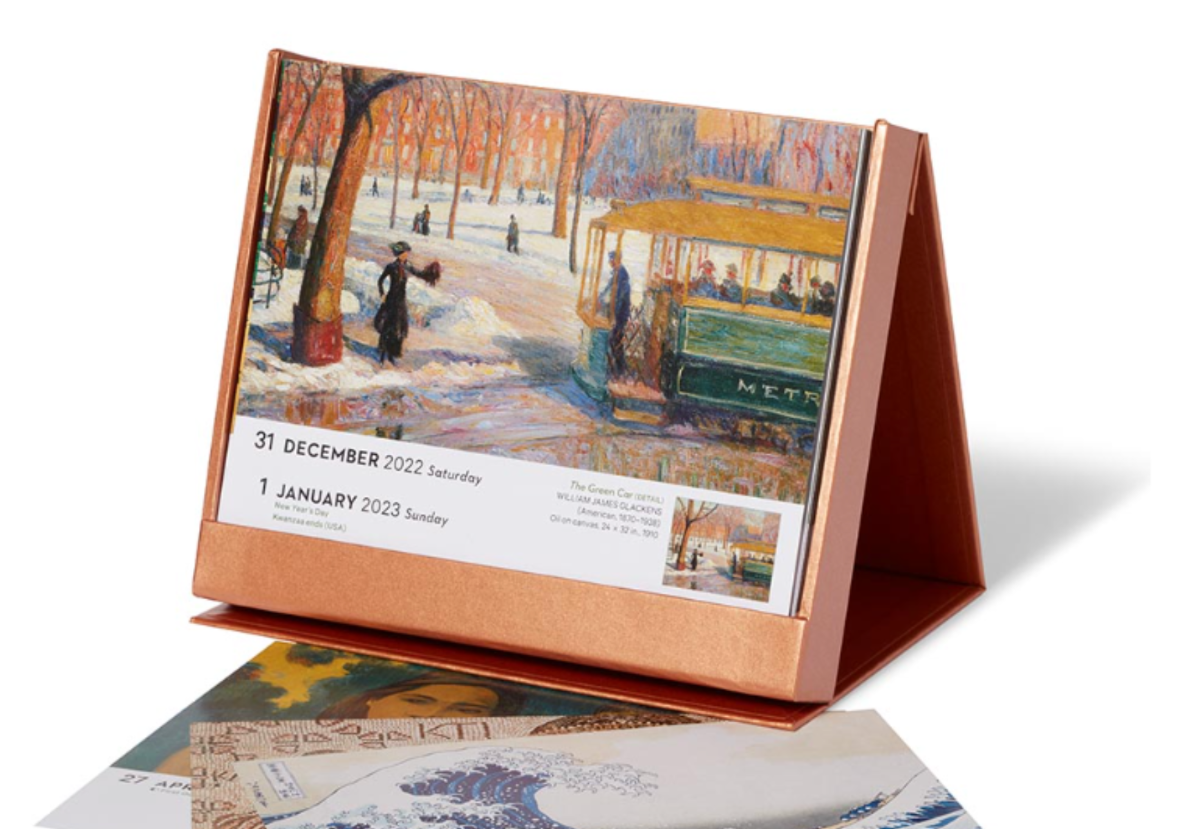 This calendar has art from the Metropolitan Museum of Art in New York. Your friends who love art will find a favorite in this 365-day calendar.
Hands down 200 times better than a monthly calendar! It has a standing easel and is smaller than traditional letter paper for display on any tabletop.
This brand is iconic and top quality for all artists. We saved the best gift ideas for last! Moleskine
You're shopping is complete with this staple for all artists. The leather exterior is durable and makes a nice touch for your gift!
Gifts For Art LovrConclusion:
These gifts for art lovers are the best for your favorite artist or any artist in your life! Remember it's the thought that counts.
These art gifts are great for affordable price points! For other creative and artistic gifts for any artist or art, lover check out my recommendations for art gifts.